We all know that cats are very big business on the internet. To celebrate the launch of the 'Britain's Cleverest Cat 2014' competition, cat food company Felix have released this infographic to celebrate last year's winner, and also pay homage to all of the other clever cats on the internet!
Which cat has the largest amount of Twitter followers hanging on their every word? Who keeps the most viewers entertained over on YouTube? And how many million photos are uploaded of cats every single day? Find out the answer to this and much more with this great infographic from Felix.
Do you think that your cat can do better than these feline celebrities? If you think that your cat could become the next internet sensation then be sure to enter him or her into this year's competition. You can find out the full terms and conditions and enter on Felix's Facebook page.
(Click on the image for full view)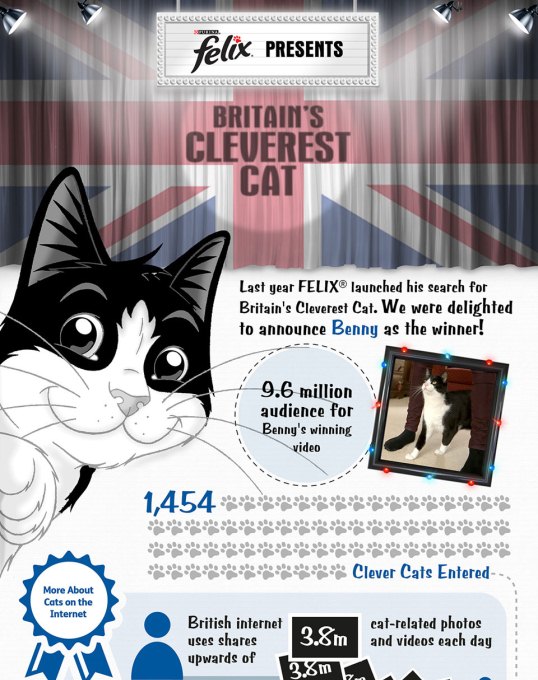 Source: purina
Related posts: