Instead of looking for a traditional bank loan, businesses can look at alternative financing options. In the current economic scenario, it's become increasingly difficult for new businesses or those with insufficient credit to get bank loans for their business requirements. This has stunted the growth figures of many businesses who failed to look for other financing options in time.
For small businesses, financing alternatives are available in the form of invoice factoring, merchant cash advance and equipment leasing financing. These are highly creative options for getting the much needed finance and this Infographic compares all three and readers can also get an idea about how these three fare in comparison to a bank loan. It makes sense to look for financing from the less traditional methods of lending rather than going the route of taking a bank loan, which requires your business to conform to a slew of regulatory requirements. As a business, it's important that you have an idea about the financing options available, and this Infographic explains alternative financing options.
The purpose of this Infographic by CBAC Funding is to give readers an overview on the diverse financing options and compare them on various parameters. The idea is to offer the kind of information that allows them to make an informed decision regarding the financing option they choose.
(Click on the Image For Full View)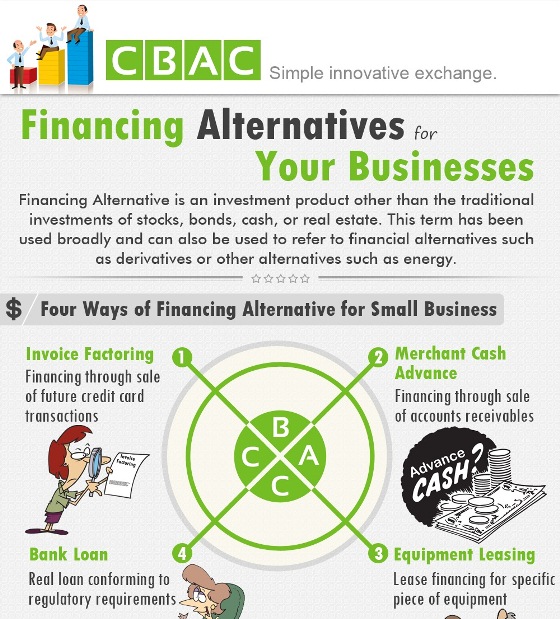 Source: cbacfunding
Related posts: