In early 2017, international real estate broker Tranio.com performed its sixth annual analytical survey focused on Russian/CIS buyers' foreign real estate purchasing preferences.
The company´s analysts polled realtors from different countries to determine which properties Russian/CIS investors prefer to put their capital into and how their purchasing patterns have changed since the Russian economic crisis started in 2014.
According to respondents, the main problem Russian/CIS investors struggle with is finding a suitable property. The survey also showed that in 2016 it became more difficult to obtain loans and transfer money. According to Tranio.com analysts, these problems have become more pronounced due to a widespread tightening Know Your Customer procedures, as well as a crackdown in the Russian banking sector that led to the revocation of numerous banks' licenses.
(Click on the image for full view)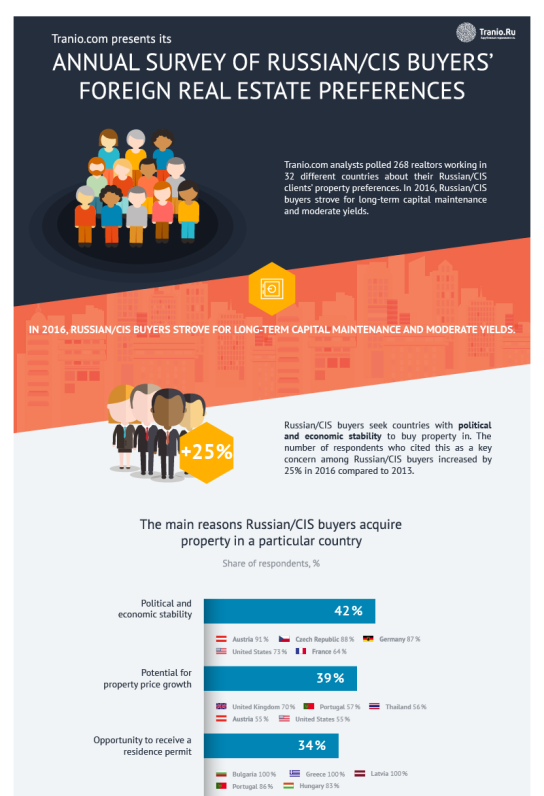 Source: Tranio
Related posts: