Creating an effective rental advertisement can help you secure tenants quicker. By following these simple do's and don'ts of online rental advertising you'll create a more detailed and appealing advertisement that entices potential tenants to contact you for more information. Some key things to do include taking high-quality pictures showcasing your rental unit, using bulleted descriptions to make it easier to read and constructing a creative title to stand-out.
Some things to avoid include posting undesirable or low-quality pictures, excessively using abbreviations making the ad difficult to read or putting the advertisement in all capital letters. This infographic is targeted toward the student housing rental market, but applies relevantly to other rental markets as well.
By following these simple tips and pointers your online rental advertisement will be more succinct and appealing to potential renters. These tips can help you stand out from your competition and generate more inquiries from potential tenants.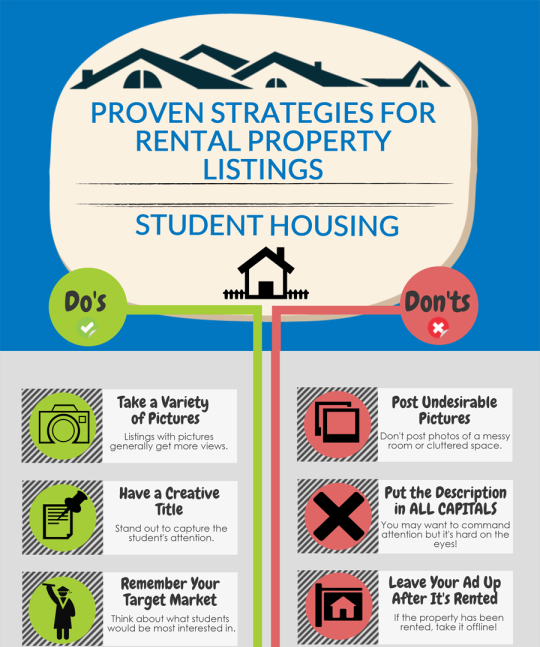 Source: places4students.com
Related posts: