Business owners need to makes sure they have an effective local search engine optimization campaign in order to make sure that their business is easily found on mobile devices.
This infographic explains why mobile search is on the rise and judging by the growth rate it is only a matter of time before mobile search is the only website traffic that businesses will focus on. Many experts even predict that consumers will eventually move away from desktop computers entirely and use their mobile devices exclusively to perform web searches.
That, along with all of the facts and data presented in the infographic below make it clear as day that every business owner needs to devote a large percentage of their online marketing budget towards going after those mobile searchers.
With no sign of slowing down it is important to get established quickly or it will be a very steep hill to climb. The businesses that are at the top of mobile search results will continue to strengthen their rankings making it hard for others to compete.
Along with top rankings it is important to make sure that the website is mobile friendly and provides the user with a nice experience. If not they will find a website that they can easily navigate. Take a look at the infographic to see the amazing numbers:
(Click on the image for full view)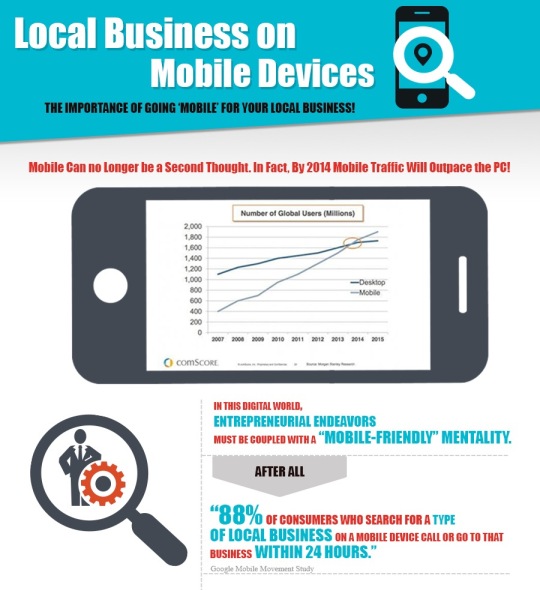 Source: marketdominationmedia.com
Related posts: