A number of small businesses are witnessing a strange but increasingly common phenomenon – Their small business loan applications are being rejected by banks. But this doesn't mean they are shutting shop; in fact they are looking for newer ways to generate the much needed cash. They are looking at alternative financing options like invoice factoring to get the funding they are looking for.
CBAC Funding is a company that has created an invoice factoring marketplace that helps small businesses connect with factoring companies and get the finance they need. The company has come up with an Infographic that takes readers through the differences between small business loans and invoice factoring.
The purpose of this Infographic is to inform readers about the differences between invoice factoring and small business loans. The idea is to give them information about the differences that illustrate the fact that invoice factoring is a god sent alternative financing options for small businesses.
This Infographic illustrates differences like number of stakeholders, documentation, time frame for getting the money, and takes a look at who scores over the other. The information in this Infographic will help users take an informed decision whether they want to opt for small business loans or invoice factoring.
(Click on the image for full view)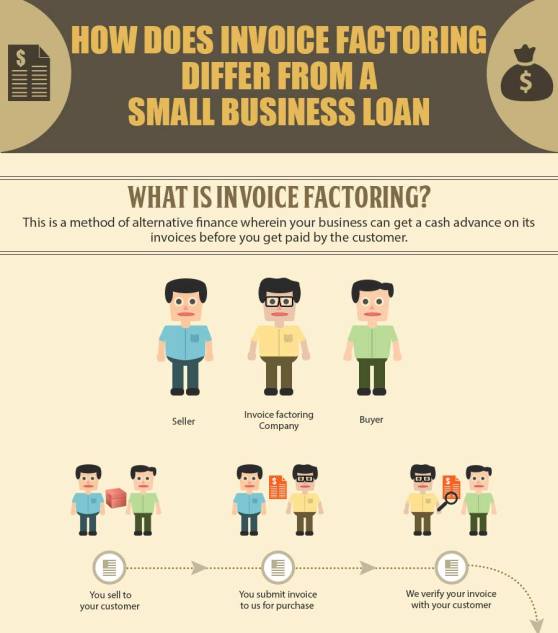 Source: cbacfunding.com
Related posts: