Consumers perform searches and look for as much information as possible before they decide to finalize a purchase, big or small. This is why business owners need to make sure that they have a favorable image on review sites, a strong social media presence, and are found when potential consumers search for their products and/or services online.
This includes both computer based searches as well as mobile searches. A strong search engine optimization campaign is crucial to being found online. With such a large percentage of consumers connected to the internet it gives them the ability to seek out reviews and any information that is available to them.
They use this to their advantage before making any sort of purchase, but business owners can use this to their advantage as well by preparing and leveraging what they know in order to help push the consumer towards the purchase.
The infographic below explains what these four digital mediums are and why it is so important for a business to have a grasp on these in order to maximize their revenue. The internet has made it easy for consumers to get the information they desire, but it also allows businesses to reach a very large online audience.
(Click on the image for full view)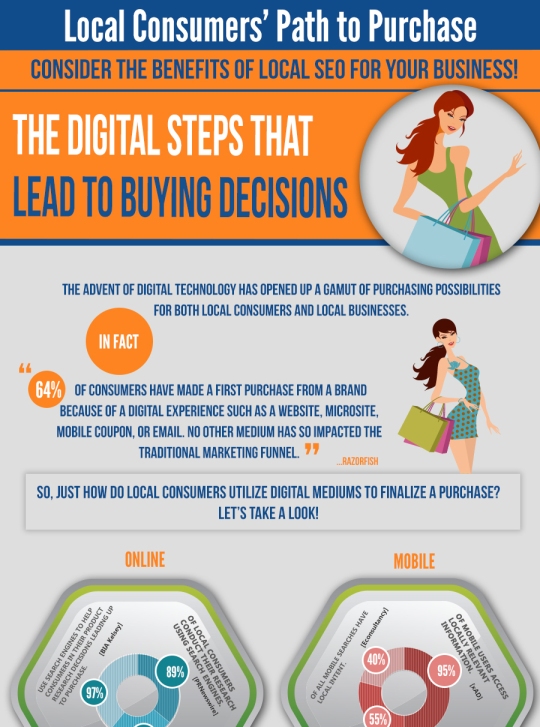 Source: marketdominationmedia.com
Related posts: