The newspaper, magazine and other material that we read today would not have been possible if printing was not there. Printing has undoubtedly brought revolution and its history and evolution is also very interesting.
After the invention of the ink and the paper the ancient Chinese made use of the wood carved blocks for the printing and this was the major achievement when multiple copies of the text could be printed. Then movable printing technique was developed in China by burning the clay blocks and later on it was improved by Johannes Gutenberg's by using the metal characters.
Caxton produced the first printed English Book and he also established the first press in England. Then the print media started growing at the end of the 16 powered press was invented in 19 technology of Rotary letterpress printing made the newspaper affordable across the society.
Offset printing was developed in the 20 Chromolithography and then finally the digital printing brought the major revolution all across the globe. The present day laser and inkjet printers are very easy and simple in use.
The printers of today are used for various different purposes like printing business cards and visiting cards, yellow pages, brochures, fliers, direct mailers, newspaper advertisements, coupons and others.
 (Click on the Image For Full View)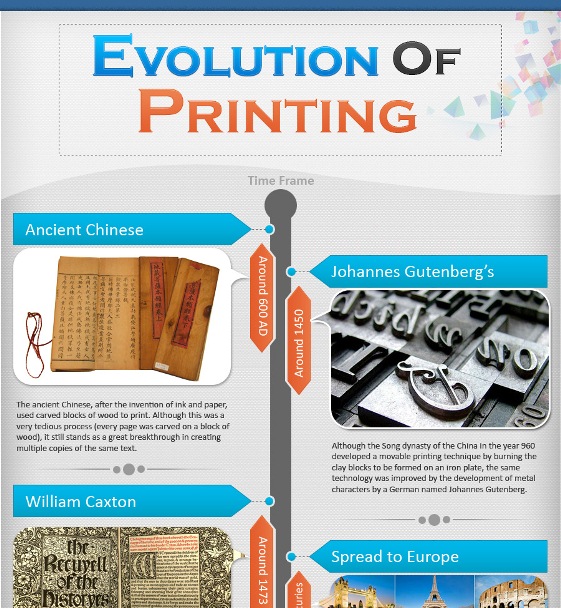 Source: sampleprintable
Related posts: