Infographics have been around for a long time, but have just recently really started to gain popularity. In fact, the first infographic was made in 1626. They have proven to be a great marketing tool and have a great impact on social media networks. In fact, an infographic has the potential to reach up to 15 million people!
There are infographics about almost any topic you can think of. From beer to business infographics provide visual information that is easily consumable for the reader. The most popular infographic topic is business, followed by social media and technology. If you want to find out whether you should text him or not, or even how much you can trust a bearded man, there is an infographic for that.
Check out the infographic below presented by 
TopMarketingSchools.net
 to learn more about the state of infographics and what the popular infographic trends are.
(Click on the Image For Full View)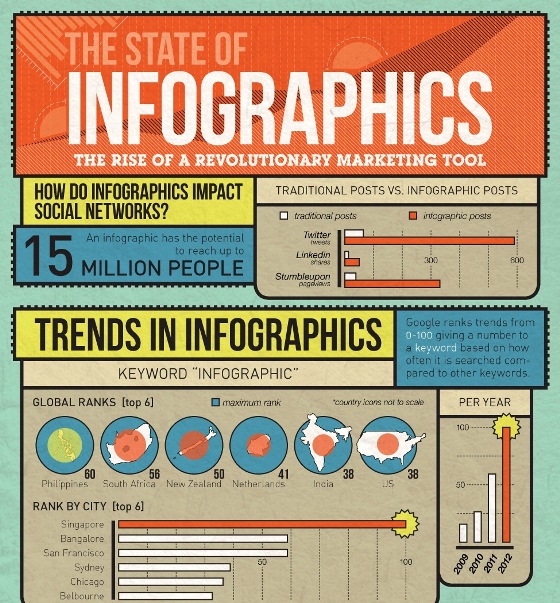 Related posts: