There are loads of different ISA deals out there at the moment – and for most people, April is about the time they'll start to look around to see what is available. But what do you do if you want to switch your current ISA to one that offers you a better return on your savings?
Well, you may not realise it, but there are certain regulations around ISAs that relate to transferring. In the past, financial providers have done everything they can to make the process as smooth as possible, but you'll still be required to keep these guidelines in mind. Luckily, a new infographic has been released just in time for the new tax year that details just what these conditions are.
For example, you'll need to think about the type of ISA you currently have and how much you have saved, as well as what type of ISA you are switching to. With a little help from the information below though, you should find your tax allowance is unaffected and you can take advantage of one of the many great deals out there.
(Click on the Image For Full View)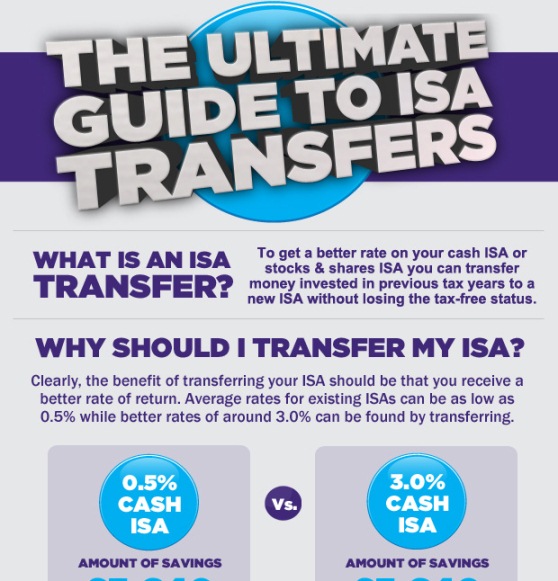 Source: moneysupermarket
Related posts: