Your mainframe does the heavy lifting in your data center. But along with everything else in your IT environment, mainframe operations are facing budget constraints.
You need proven methods to reduce mainframe costs, while maintaining the service levels your business demands.
Many mainframe organizations are being asked to handle greater workloads, bigger databases, more applications, more system resources, and new IT initiatives with current (or even reduced) staff. This infographic provides guidance that can help IT to reduce mainframe consumption and increase efficiency through automation and resource-conserving technologies.
The infographic shows how customers increase efficiency and cut costs on their mainframe by:
Reduce MIPS/MSU consumption to maximize your computing resources at the lowest cost.
Improve business availability by minimizing planned and unplanned outages.
Optimize application performance to prevent and remediate problems.
Manage systems and applications across the enterprise and gain control of your IT environment through a comprehensive view that enables monitoring and workload automation.
 (Click on the Image For Full View)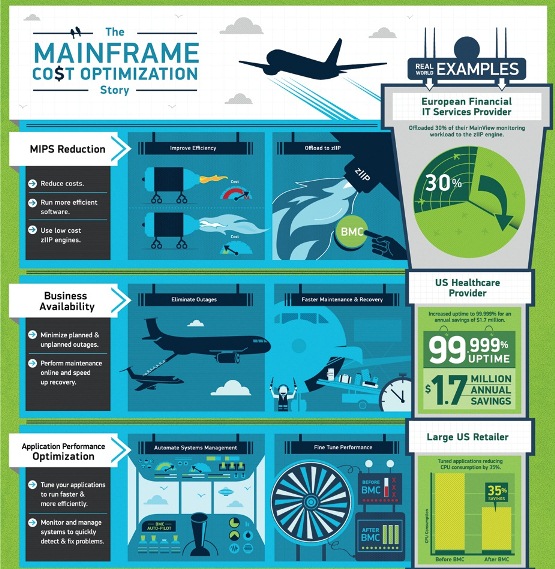 Source: bmc
Related posts: