Tired of searching for the perfect gift? Look no further, below are some of the top gift ideas for this Christmas season. These gifts are rated by their uniqueness and popularity. All are neatly organized by budget and type that will work with any budget and person. They are categorized into budgets of $20, $100 and $500. Further below the graphic, you'll find them separated for males, females, kids and more.
Not sure what to get your kid? Check out the Bipedal Walking Robot that dances, and climbs. If you're having difficulties getting a fun white elephant gift for your Christmas office party, we've listed a few at various price ranges, such as the Zamboni Desk Vacuum, perfect for your messy coworkers. We also added a crazy gift idea at the bottom, just in case you have all the money in the world.
Retailers give discounts of up to an average of 30% during this time of the year. So be sure to look online for discounts and flash sales to get more for your money. We recommend checking out slickdeals.net, reddit.com/r/deals or searching Google for the best discounts.
If you have a great gift idea please leave a comment below!
(Click on the image for full view)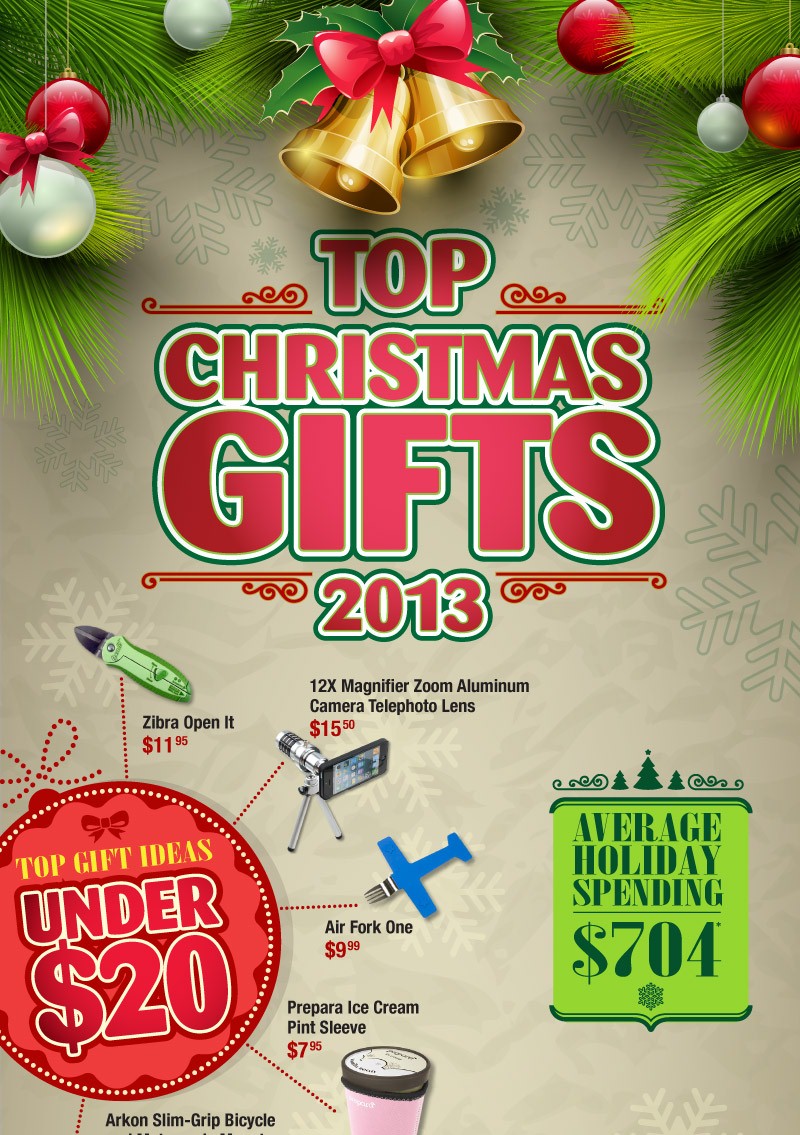 Source: The Cash Store
Related posts: