It's Beginning to Look a Lot Like Christmas
As we head into September, stores and websites are making the shift to holiday sales – and it started in July! The following stats give us some insight into business holiday marketing.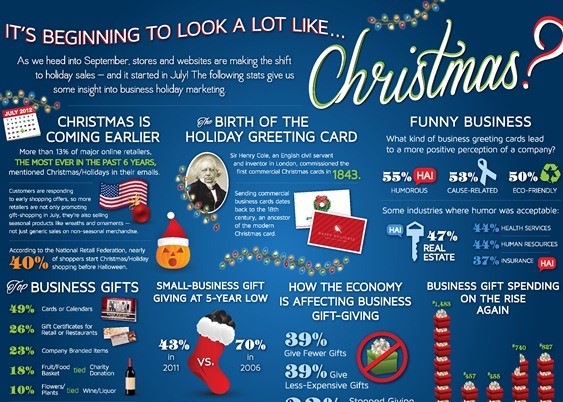 Source: 123print
A Few Fun Facts About Christmas Cards
Christmas cards were originally penned in England by boys who were practicing their writing skills, they would present these handmade cards to their parents.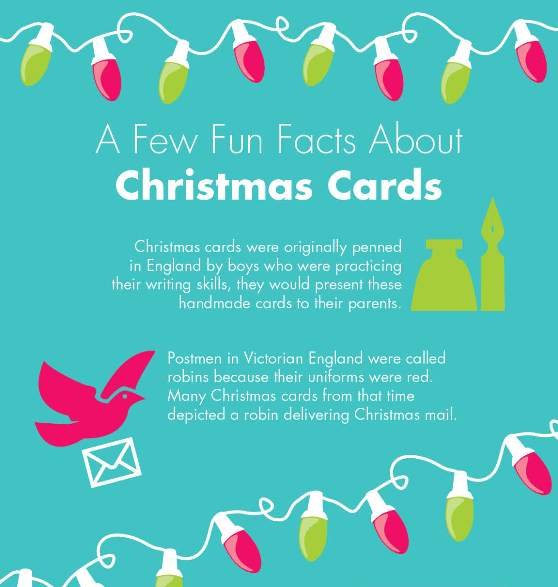 Source: tpisolutionsink
The Anatomy of a Christmas Card
1.5 billion cards were sent in the US compared to 678.9 million in the UK in 2010. At 10 seconds a card it would take one person working non-stop from Christmas Day until mid-March to open them and an 80km long mantelpiece ti display them all.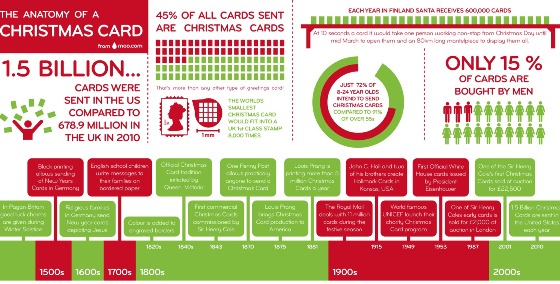 Source: moo
The 12 Days of Christmas
How expensive is true love? It can be quite a bit more than you might think and the cost is growing every year. PNC Wealth Management annually calculates the cost to buy all of the items in "The Twelve Days of Christmas" carol.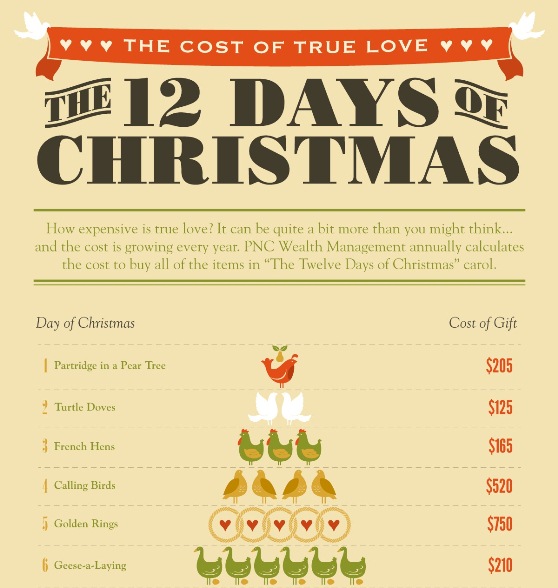 Source: degreesearch
Breaking Down America's Gift Card Craze
Gift cards are the most requested gifts. 8 out of 10 will give gift cards this year, thanks to e-gifting, instant facebook delivery, personalized video and mobile giving options.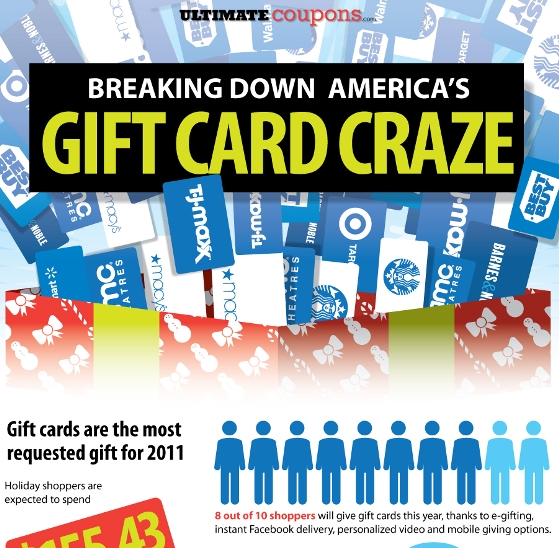 Source: retailingtoday
Related posts: