Christmas Decoration Safety Tips
Christmas should be a fun celebration for family and friends, so you don't want to derail the festivities with accidents that could easily have been avoided. When styling your home in time for December 25, remember to pay just as much attention to how safe it is as you do to how it looks.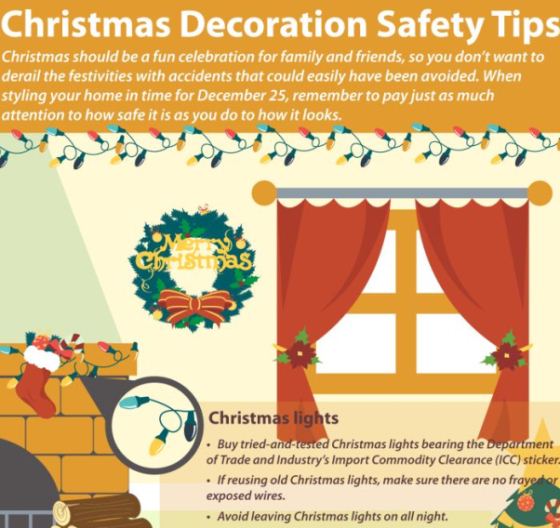 Source: myproperty
Holiday Decoration Sales by the Digits
It's Christmas: time to get yourself in gear and make your holiday decorating checklist! Lucky for you, eBay's got you covered: Need lights? Wrapping paper? A giant lighted sleigh and matching reindeer? Check, check and check. After all, Santa makes a list.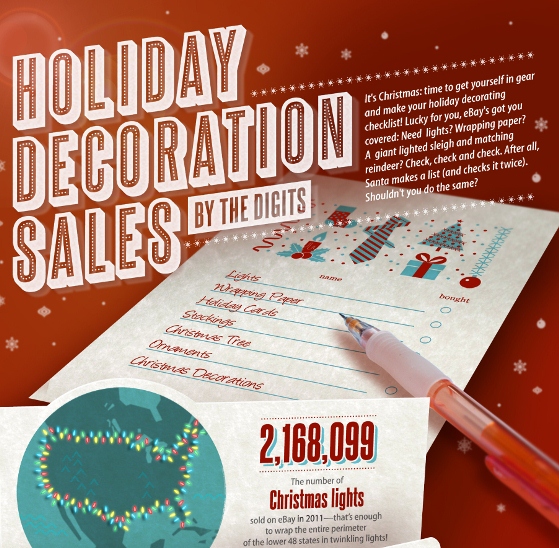 Source: ebay
Christmas Decorating Ideas from Biltmore
George Vanderbilt opened his home, Biltmore, to family and friends on Christmas eve 1895. Today Biltmore celebrates this holiday tradition by decorating the grand rooms and spacious grounds of the estate. A visit to "America's Largest Home" may inspire you to bring some holiday elegance into your own home. Biltmore's experts share some tips for creating a festive holiday display.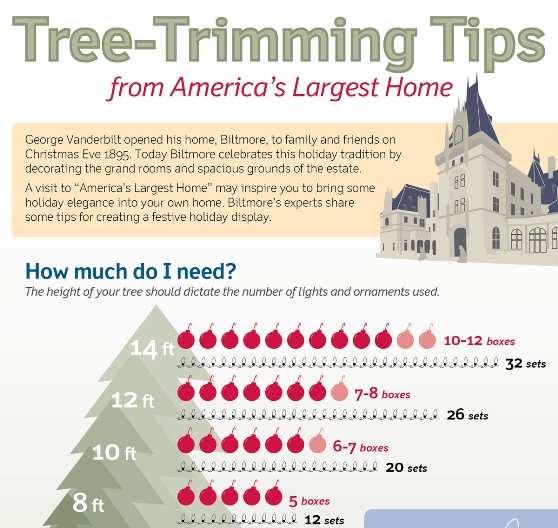 Source: exploreasheville
Things I Find when I Take Out the Christmas Decorations
It's only been a year and you occasionally surprise what happens to your Christmas decorations.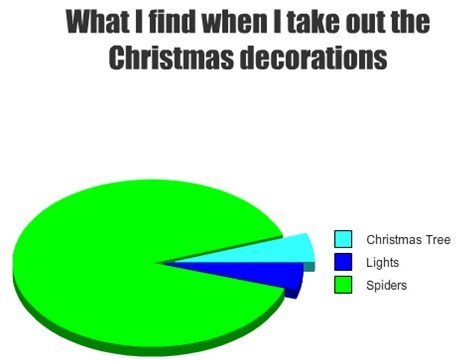 Source: graphjam
How to Decorate Your Home for the Holidays
The 12 reasons why you should hire a professional to decorate your home for the holidays.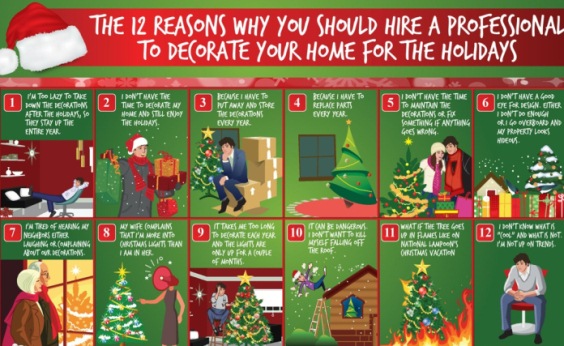 Source: neavelandscaping
Related posts: