The Christmas Calorie Swap Shop 2012
Christmas Day is a tough time of year for dieters. As well as Christmas dinner, you will no doubt be joining plenty of parties and family events, all of which will have, you've guessed it – unhealthy food. That's why Diet Chef considered the calories contained in many of your beloved treats and came up with a few guilt-free choices. For example, did you know that fruit-based stuffing is much healthier than sausage meat? Or that gravy has far fewer calories than cranberry sauce? They also looked into lots of party snack favorites such as quiche and sausage rolls.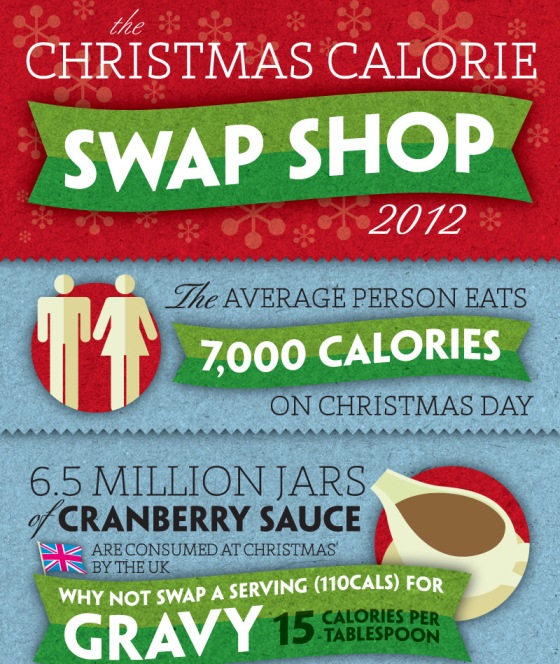 Source: dietchef
Christmas Dinner Across the World
Festive flavours from around the globe, take a look at popular Christmas dinners across the world.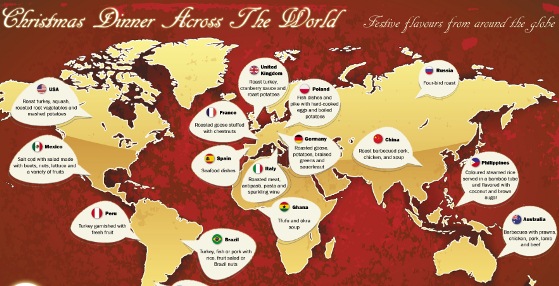 Source: countryproducts
Christmas Dinner with All the Trimmings
Thomas Smith invented Christmas crackers when added a snapper to poor selling French novelties he was trying to sell at Christmas. Ham gammon is the main difference is how they're cured.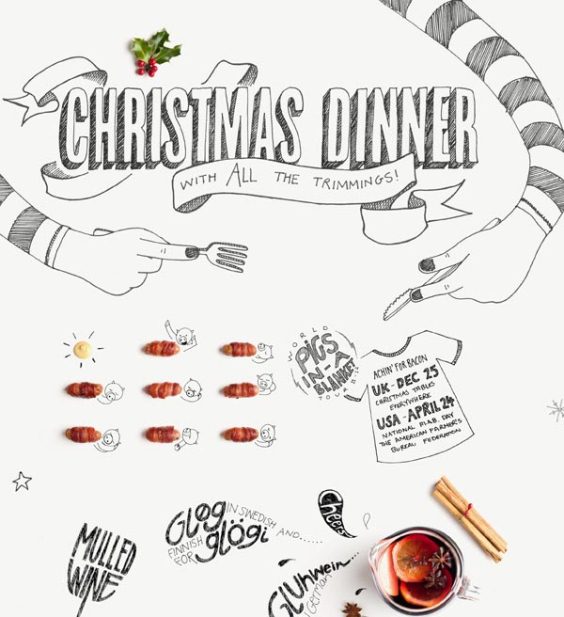 Source: barclaycard
Christmas Turkey
Turkey is the most popular preference for Christmas 76% of population like turkey chicken and 24% like other. 25% purchase months in advance, 20% admit paying more for extra quality.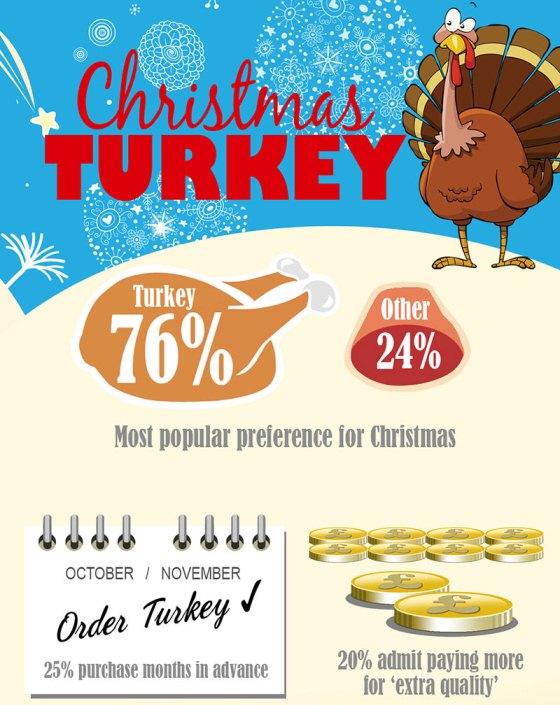 Source: britishturkey
Fay Ripley's Stress-Free Festive Food
At 6:30 pm lay the table with crackers, cranberry sauce, candles- the lot. At 7:00pm peel and chop your potatoes. Pop them in a saucepan and cover with cold water, ready to boil in the morning. Do the same with your veg.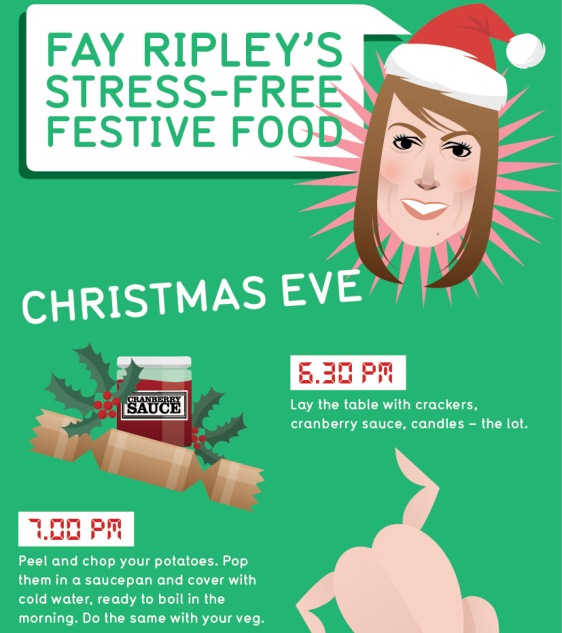 Source: organicmilk
Related posts: