Recently, a global cyber-attack hit the organizations globally. This ransomware namely "WannaCry" has affected more than 300,000 computers in more than 150 countries. It has taken the world by storm and left a big question mark on the cyber security measures.
The "WannaCry" Ransomware seems to have used an imperfection in Microsoft's software, discovered by the National Security Agency and leaked by the hackers. It spreads rapidly across networks and locks away the files. The service industry has suffered the most followed by themanufacturing industry.
The major cause of ransomware infection is spam emails which people open without knowing what they have in them. Until date, $33,319.59 have been collected from the victims. Each affected user is asked to pay $300 in Bitcoin currency.
In order to prevent the attack, make sure that all hosts have enabled endpoint anti-malware solutions and they are using up to date operating systems. Emails from strangers should be avoided and data should be backed up to make sure that you don't end up paying a lot of money to the hackers.
(Click on the image for full view)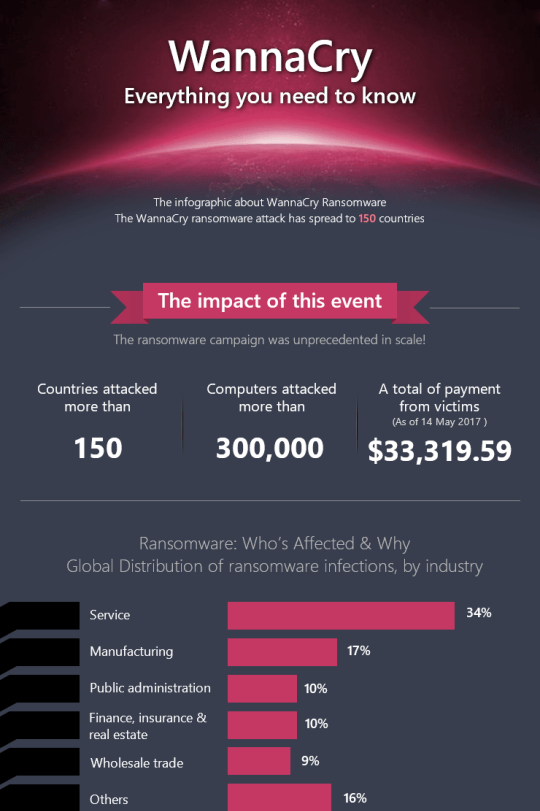 Source: easeus
Related posts: