Many people struggle to get accepted for credit, or find that they can only get high interest rates on loans. This interactive infographic looks at the different aspects of your credit profile and what affects your score, and shows you how you can improve your rating.
Each cause of bad credit is a "demon" which has the potential to drain your credit rating and cause havoc when you try to take out a loan or mortgage. If left unchecked, these demons haunt your credit report for many years, and sometimes get worse each month unless you take action against them.
Many of the causes of a poor credit rating are simply down to organization and staying on top of your financial situation, so the infographic gives advice on the small steps you can take to clean up your profile, such as updating information. Improving your credit score can take longer than this though if you've had defaults or got into arrears on a loan, so there are also some long term steps which need to be taken.
By understanding the key pieces of information that lenders and credit rating agencies look for you are in a better position to improve your score, which will lead to easier acceptance and better interest rates on your borrowing.
(Click on the image for Full View)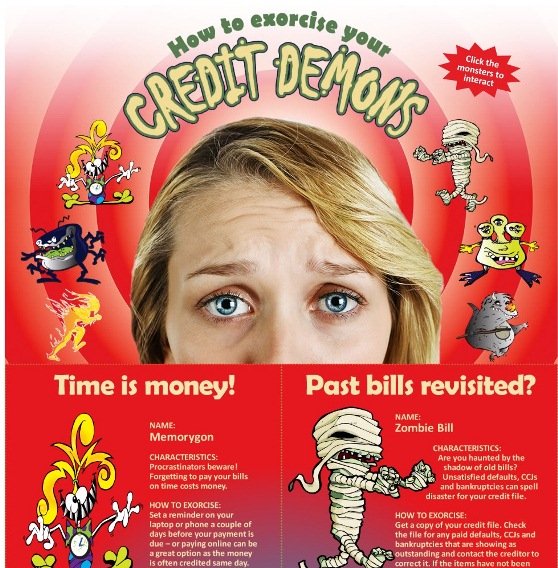 Source: carloan4u
Related posts: