Over 7,000+ American college and university students were surveyed to discover their amenity preferences in student housing. This information was compiled by J Turner Research and Multifamily Executive for their report entitled, What Millenials Want – Residential Preferences in Student Housing Design and Amenities.
The research demonstrated that many students have moved, or wish to move off-campus into modernized student housing. Landlords and property managers are in competition for their rent dollars and in order to attract the student demographic they must offer a variety of amenities and features in their student housing.
Student renters are often willing to pay a premium price for student housing if the property offers highly sought after features and amenities.
Some key findings included: 80% of students surveyed live off-campus, 69% of students indicated that living on-campus at their school was more expensive than off-campus housing, only 9% of students live alone, 15% of students share a bedroom with another student and 38% indicated mid-rise apartments were their preferred living accommodations.
(Click on the image for full view)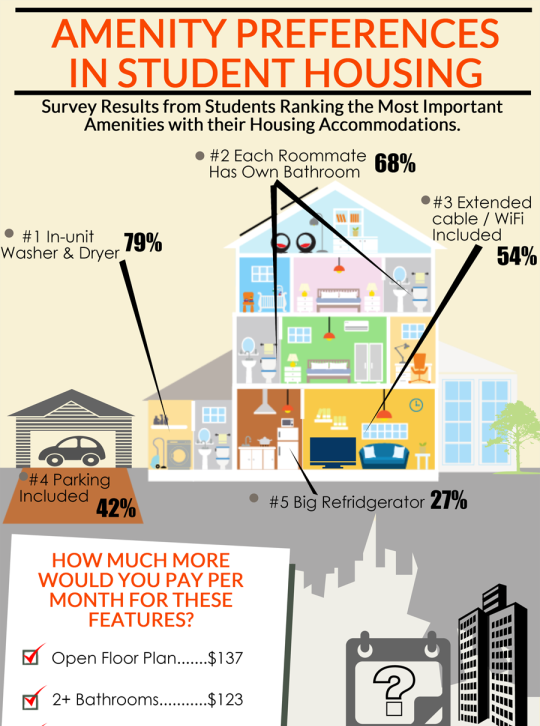 Source: places4students.com
Related posts: