The Ultimate History of Distance Learning
As we approach the third centenary of distance learning we take a nostalgic look at his history from humble beginnings to its modern delivery today. American correspondence courses give way to studies aided by the advent of radio, television, the internet and now mobile app platforms.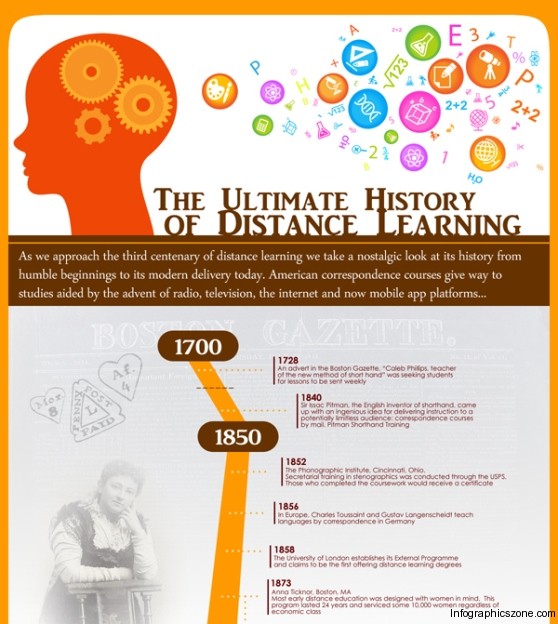 Source: brightonsbm
The History of Distance Learning
In the near future, Harvard and MIT will release "edx," an online resource making full Harvard and MIT courses available for free to anyone with an internet connection. By 2014, the number of college students taking at least one online class is expected to quadruple from 4.6 million to 18.65 million.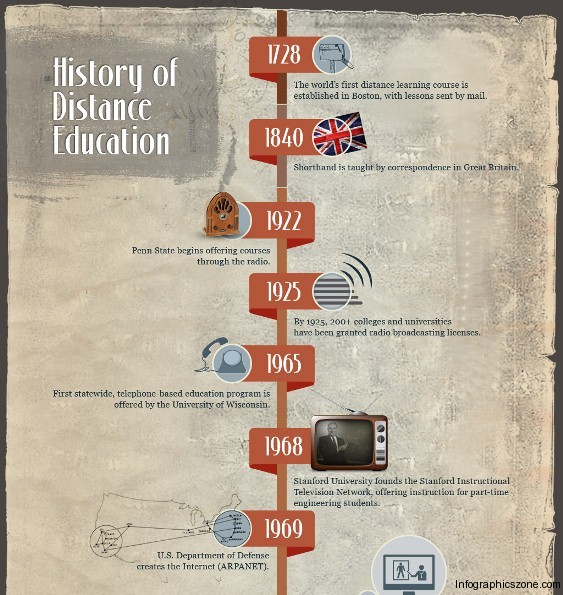 Source: straighterline
Going to Distance
In fall 2010 online enrollment accounted for 31.3% of the Total enrollment. 65.5% of CAOs in 2011 agreed that online education is critical to their institution's long-term strategy.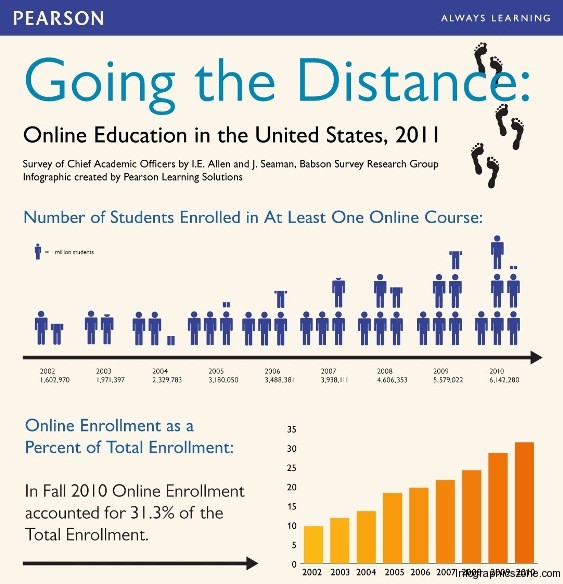 Source: visual
Distance Learning – A History of Flexibility
Distance learning has a amazingly long tradition of flexibility. Our Infographic tracks its growth from pre-revolutionary America to 21st Century Britain, where almost 400,000 students are currently engaged in distance learning courses. From lectures sent via phonograph and radio broadcast, to degrees carried in the digital age, its evolution – and its reach – is staggering. Full-time professionals, housewives and husbands, teenagers, pensioners… members of all of these groups have felt the advantage of a distance learning course.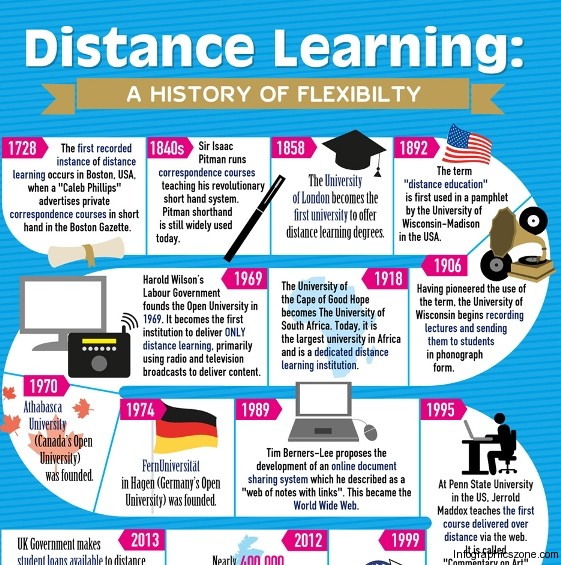 Source: distancelearning.anglia
The Growth of Distance Learning
Distance learning used to be a cumbersome and uncertain alternative to the traditional classroom experience. However, internet technology has made digital learning more interactive, and drastically improved the quality of these programs.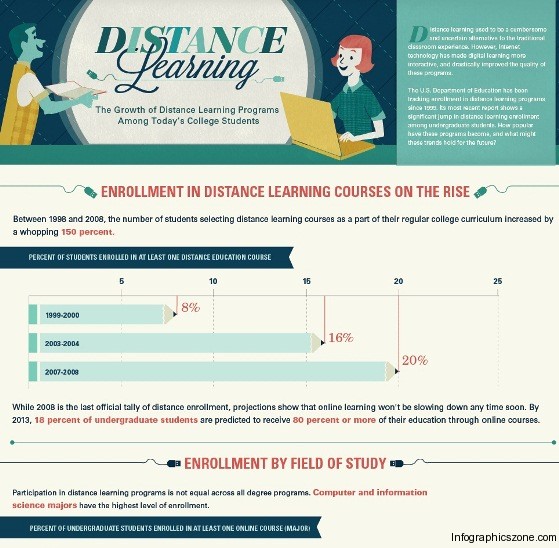 Source: coursehero
Related posts: