It seems like every day you come across a new headline highlighting the crazy shenanigans that Amanda Bynes or Lindsay Lohan find themselves mixed up in. Amanda Bynes shaved off half of her head and has been tweeting nearly-naked selfies. Lindsay Lohan is going to rehab (again) after running into someone with her Porsche. What is wrong with these people? They bounce from rehab to rehab, land in jail or in court, all the while doing exactly the kinds of things that make headlines and mark them as crazies. What on earth happened to them?
That dark cloud of horrid decision-making, alcohol and drug addiction, and attention whore behavior actually has a name: it is called the curse of the child star. As it so happens, a huge number of young celebs who were thrust into the spotlight early on in life grow up to be a little bit crazy.
But why? Does it have to be this way? Some speculate that their decisions were born out of boredom; as successful performers they experienced constant excitement, but as their careers began to slip, they sought that excitement in the wrong crowds, drugs and alcohol in tow. Others believe that they go insane under the weight of all that pressure: instead of being treated like kids, they were treated as "little adults," with all the responsibilities and criticism of true adults.
Wherever it comes from, Lindsay Lohan, Macaulay Culkin, and Amanda Bynes are just three examples of many. They are not responsible for their actions; these actions are simply a result of their addictions. There are many treatment centers for celebrities with a proven track record. Check out this infographic to learn more about each actor's downfall, and where they are now.
 (Click on the Image For Full View)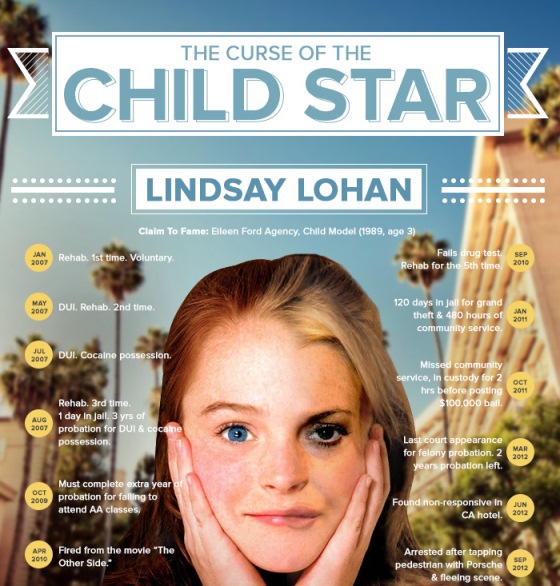 Source: claritway
Related posts: