With 2013 set to be another great year for the music industry, a number of prominent bloggers were contacted to give their tips for the year ahead.
Thorny Bleeder, Your Music Radar and Make It In Music all see 2013 as the comeback year for David Bowie. These predictions look like they will come true as Bowie announced the release of his first album for 10 years on his birthday in January! Other sites on our infographic offer suggestions such as hip-hop bands and orchestral music will be hitting the charts this year.
Most blog sites will feature a list of artists, with many having a search option offering the chance to listen to someone you may not have heard of, but whom the blogger is really impressed with. Unlike walking into a record store and feeling overwhelmed, the anonymity and user-friendliness of these online sites means you can take the time to explore new music genres and find something that you in turn want to tell the world about .
(Click on the Image For Full View)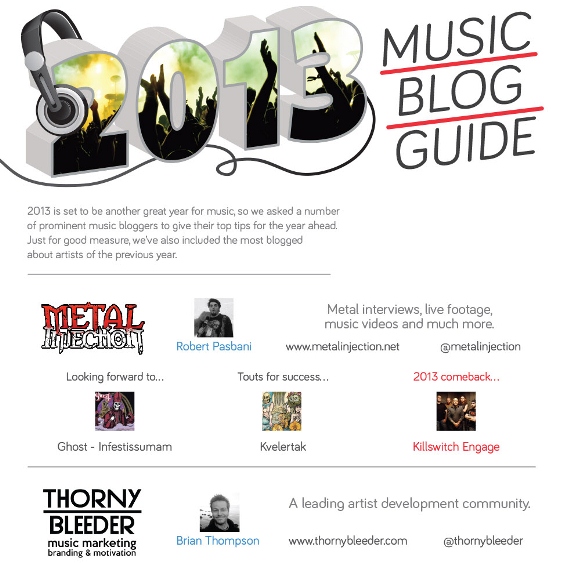 Source: clickitticket
Related posts: