Electrical & Electronic Waste
E- waste is a general term used to describe old, obsolete or disposed devices connected to the power grid and/or containing electronic parts.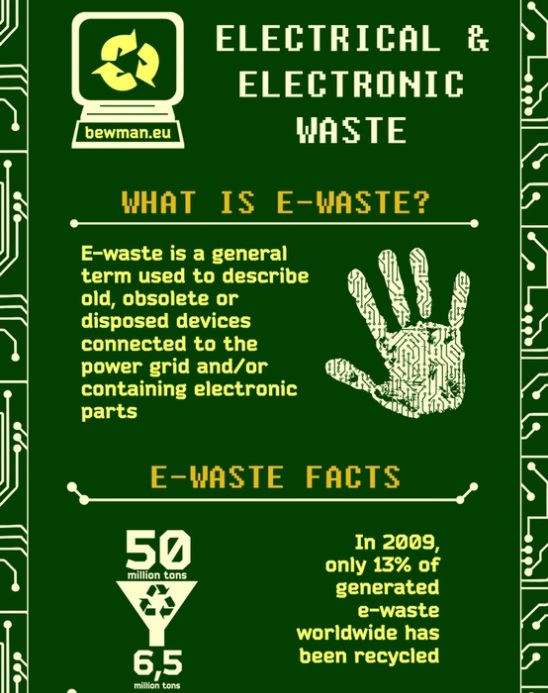 Source: brandlessblog
Electronic Waste: Where Does It All End Up
Electronic waste, commonly called e-waste or e-scrap, is the trash you generate that's made up of obsolete, broken, or surplus electronic devices.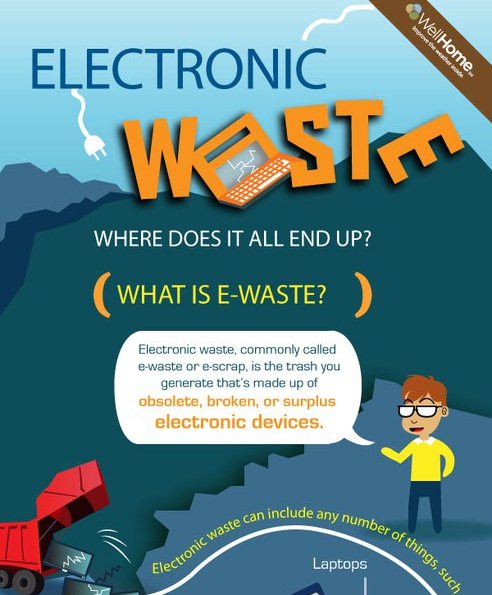 Source: wellhome
The Growing E-Waste Epidemic
"Electronic Waste" may be defined as discarded computers, office electronic equipment, entertainment device electronics, cell phones, television sets and refrigerators. Some electronic scrap components may contain contaminants such as lead, cadmium, mercury, beryllium, or brominated flame retardants.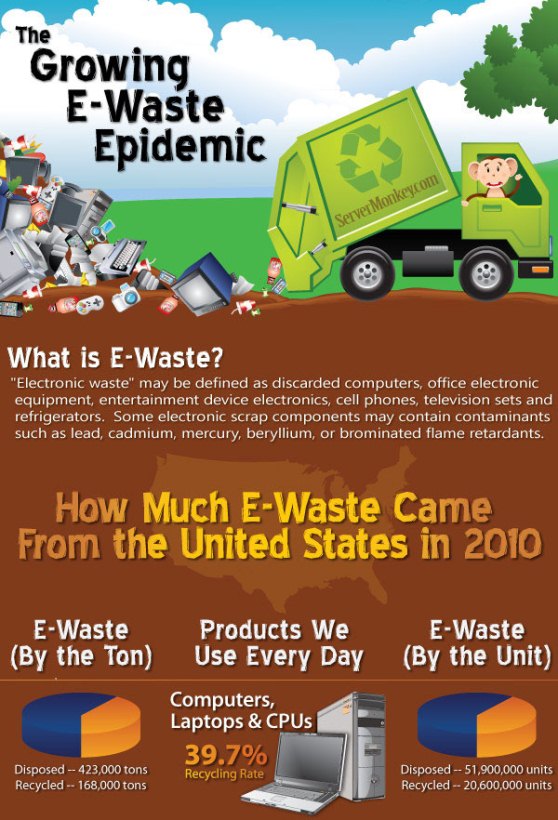 Source: servermonkey
Turn E-Waste into Something Great
Trace materials from e-waste account for 70% of toxic waste in landfills. These materials can leach out and contaminate our soil and drinking water.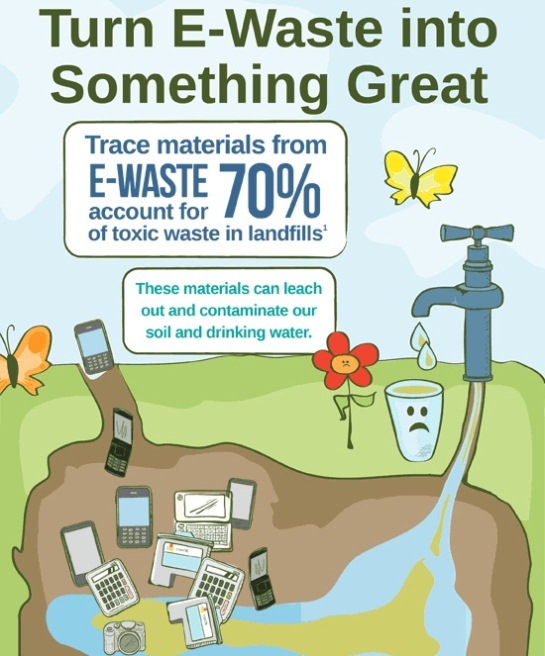 Source: fundingfactory
E-Waste
53 million tons electronic waste generated worldwide in 2009. Only about 13% was recycled. Only about 13% was recycled. 100,000 workers are involved in e-waste recycling process.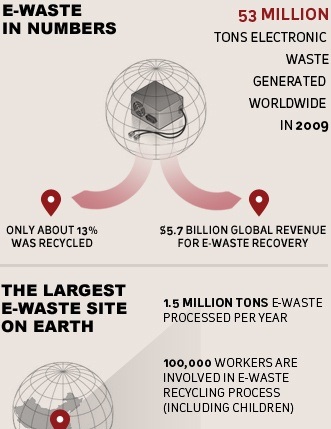 Source: woorkup
Related posts: