The Potato Unpeeled: Nutritional Facts & Information
The potato may not be the fashion model of the vegetable world, but it is surely a superfood. Low in fat and stuffed with vitamins and minerals, the humble spud should be greeted as a hero. Did you know the potato contains more potassium than bananas.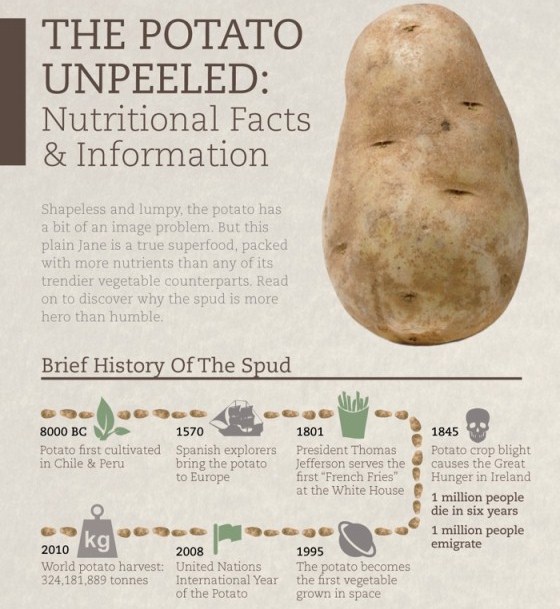 Source: GoIreland.com
America's Nutrition Evolution
One of the major sectors that families expend money on is groceries and food. Something never used to think about and have newly been giving a little more consideration is the fact that there may be more of a parallel than we'd really like to think between nutrition and spending on healthcare costs. Eating healthy is main, and I think it's fascinating to take note of the fact that as a country, we've been on a collective journey of figuring out what that looks like for quite some time.
Source: Frugaldad
The Ultimate Guide to Workout Nutrition
We're more concerned than ever with maximizing our workout efforts and getting the fastest results. Effective workouts demand complete nutrition, and these simple guidelines will help make the right choices to refuel the body.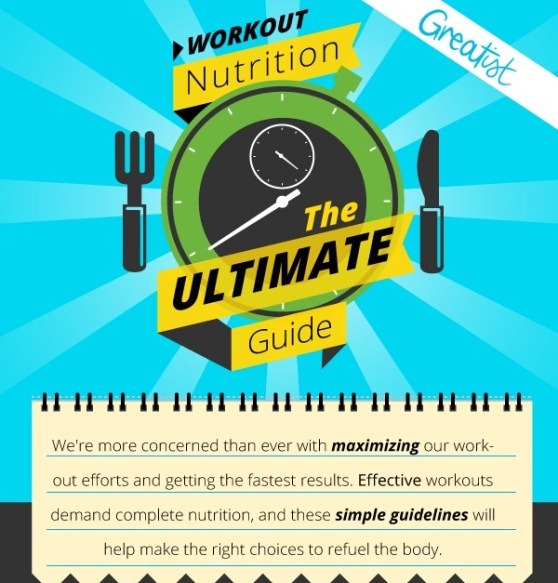 Source: Greatist
Apple Nutrition Facts
This food is very low in saturated fat, cholesterol and sodium. It is also a good source of dietary fiber and vitamin C.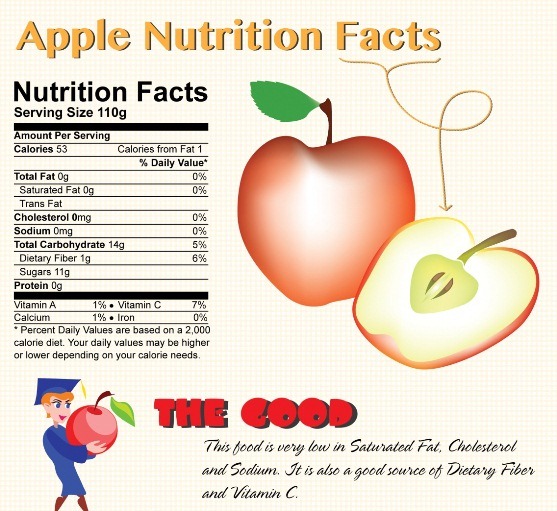 Source: amberddesign
How to Drink Healthier
Most people have a favourite local pub or restaurant but find it hard to eat healthy at their favorite spot. In an effort to help you stay fit and healthy, we have compiled a list of "slimmest" drinks to order while out and about, along with some of the healthiest meal options to order at a few popular national chain restaurants/bars. Just don't FILL UP on too much information!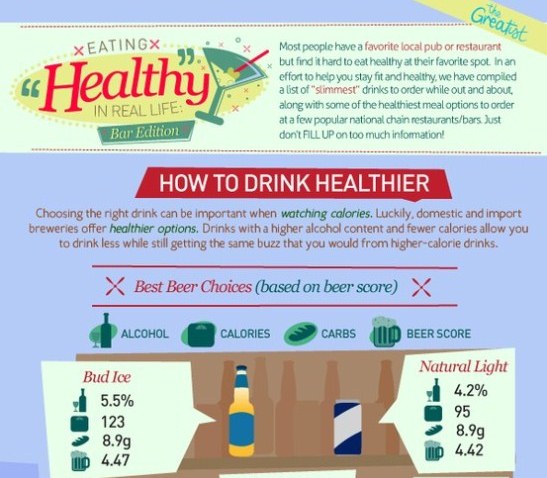 Source: Greatist
Related posts: