Angry Birds – Episode IV: A New Audience
The mobile market looked very different back when Angry Birds first launched. Since then, the franchise has had a meteoric rise to fame, breaking App Store records as it went. With Rovio Entertainment's IPO hotly tipped for 2013, and Lucasfilm freshly purchased by Disney, Angry Birds Star Wars could'nt be releasing at a more interesting time for the two brands.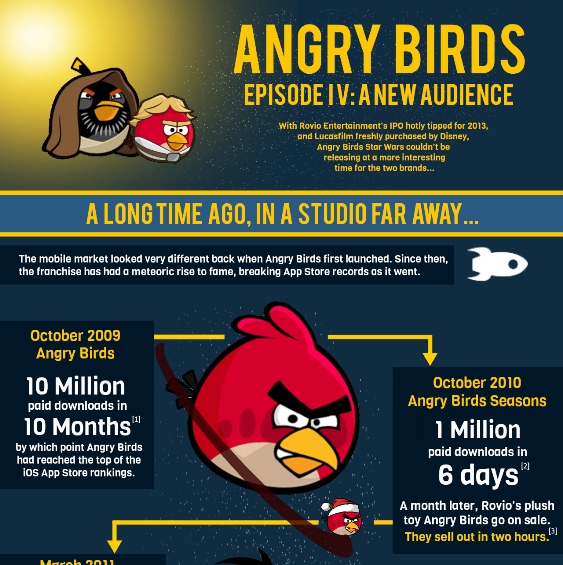 Source: pocketgamer
Angry Bird Disrupt the Farm
With an animated series on the horizon, along with plans of galaxy dominated with the November release of "Angry Birds Star Wars," Rovio is Standing up to its competition. We are watching the evolution of the Angry Birds Brand unfold before our eyes. But, as technology moves at the speed of sound, tech companies might only be as good as their next games.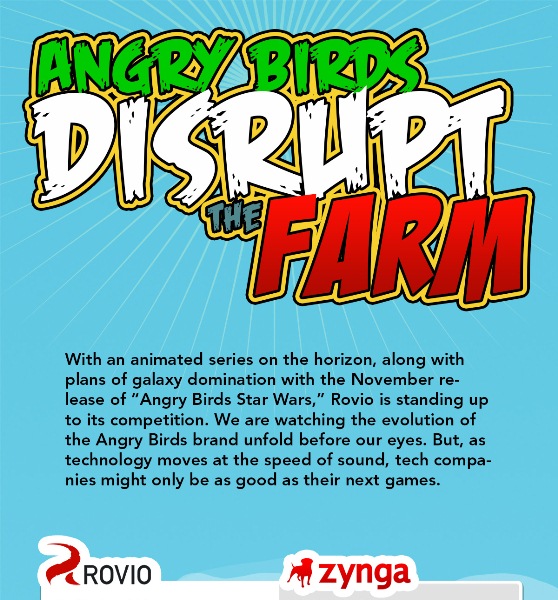 Source: top10bestonline-casinos
Angry Birds Space
The new and most ambitious installment of the franchise landed on March 22 in all platforms with 60 incredible levels. This is the first installment of the series in which the game play changes radically. Now we have to use the gravity of planets to chart difficult paths to accomplish our goals.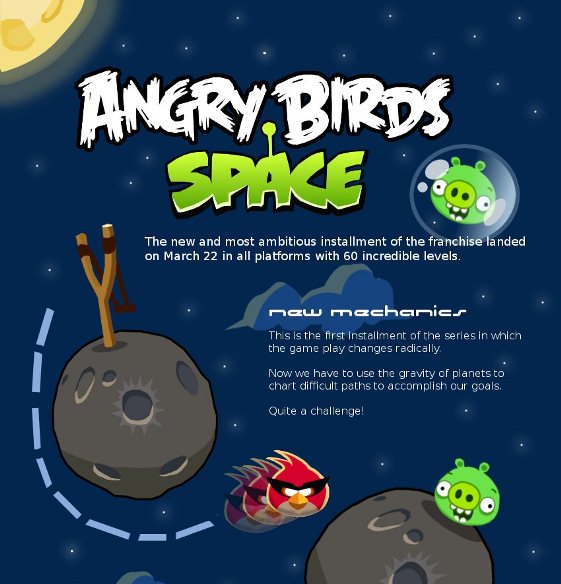 Source: seetio
Wrath of the Angry Birds
Angry Birds is a game revolution that's caught up with nearly all that we call rage these days. The addiction is so intense that mobile gaming world is all drenched in the birds' fury since 2009. Angry Birds has damaged all possible records, selling over 12 million copies. In a comic tribute to the game we have here compiled an infographic to help each one understand the rage behind this popular and addictive game.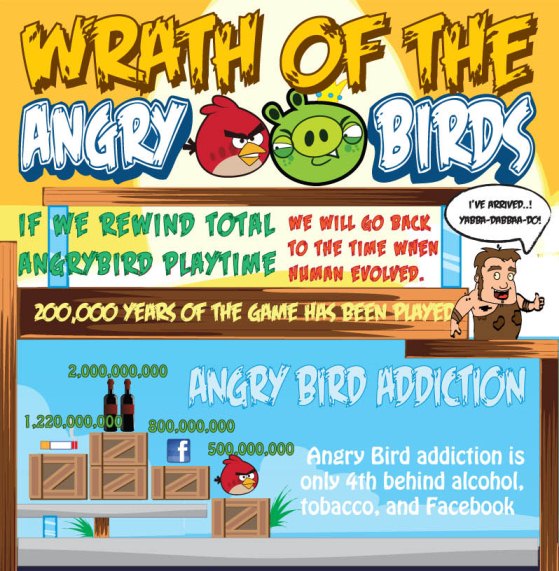 Source: gizmowatch
The Likability of Angry Birds
If you're not yet an Angry-Bird convert, what are you waiting for? The game is way extra fun than it should be considering it's just slingshotting flocks of bowed birds at evil green pigs for hours on end. For the millions of you that are Angry Birds addicts, The Oatmeal put together this attractive chart plotting out the importance of all the birds.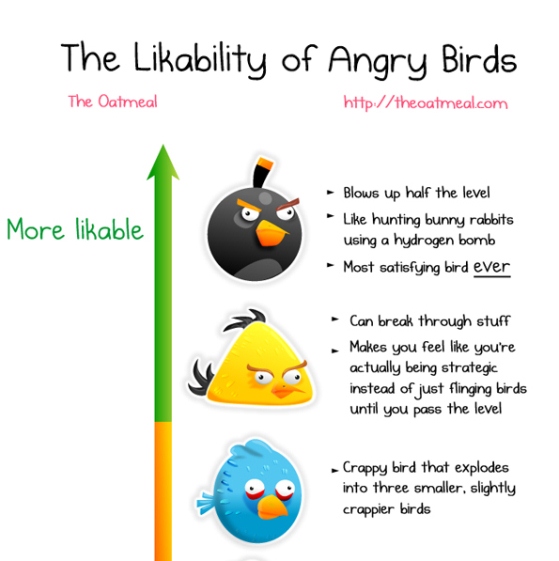 Source: visual
Related posts: