Since San Diego's population started growing a few decades ago, the majority of that was focused in the suburbs surrounding the city. More recently however that has begun to change. With more and more residents wanting to be closer to work, San Diego's downtown population has started booming.
In fact in the next 30 years, the current downtown population is expected to triple to over 90,000! With that type of population growth, San Diego must prepare to accommodate these new residents, not only with places to live, but also to work and play as well.
In this infographic, SelfStorage.com has mapped out what San Diego's skyline could look like in the next 30 years. Now, some of these buildings may never get built, and yet others are breaking ground as we speak, but on thing is for sure, San Diego's skyline will never be the same.
(Click on the image for full view)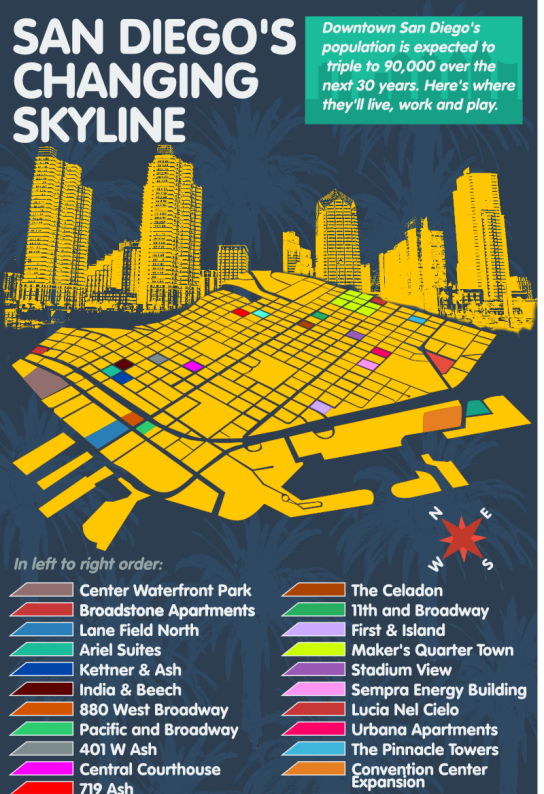 Source: selfstorage.com
Related posts: