The adult social care sector is undergoing a lot of changes. This infographic describes how these changes are leading to a growing market opportunity for service providers.
The social care market is large and is expanding rapidly, with the latest figures showing the value of the UK social care market to be over £43bn, eclipsing the value of the service industry and even oil and gas. Combined with the rise in the forecasted percentage of elderly in the population, this presently an opportunity for businesses in the social care sector to capitalise on this demand for services.
There are several factors contributing to the growth in size of this market. The first is the inevitable rise in the number of older people in society, necessitating an increase in the providers of adult social care. Additionally, a greater proportion of this age class will have control over how their personal care budget is spent, increasing competition amongst care providers for business.
Secondly, owing to changes around the introduction of personal budgets for service users, there is likely to be a reduction in the role of local authorities for the provision of adult social care. This paves the way for growth in privately run nursing homes and other adult services.
Existing and newly formed care providers need to move quickly to capitalise on this growth, or risk losing out on a share of an increasingly valuable market.
(Click on the image for Full View)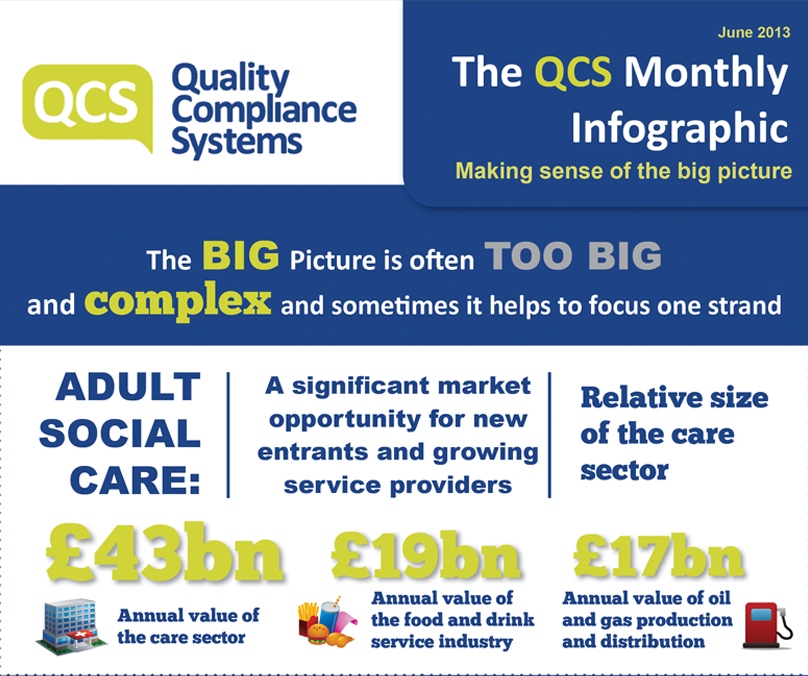 Source: http://ukqcs
Related posts: