It is believed that there are various signs that indicate whether you will have a boy or a girl if you are pregnant and details of the same is provided below.
Various signs indicating a boy are heart rate of less than 140 per minute, out-front bulge, basketball shaped belly, large and dark nipples, looks that are amazing than normal and bright yellow color of urine.
Signs indicating baby girl are heart rate of more than 140 per minute, bulge in the back and hips, watermelon shaped belly, blossom breasts, dull yellow color of urine and appearance that is less than normal.
It is also believed that if you have cravings for salty and sour foods then it will be a baby boy whereas in case of cravings for sweets and orange juice, it will be a baby girl. As per belief if you move your wedding ring on your belly and if it moves in circles then it will be a boy and if it moves sideways, it will be a girl.
As per beliefs, the above given signs are just indications but one should not get the gender predetermined to avoid the gender bias, waste money on scans, enjoy the suspense and above all these tests are error prone.
 (Click on the Image For Full View)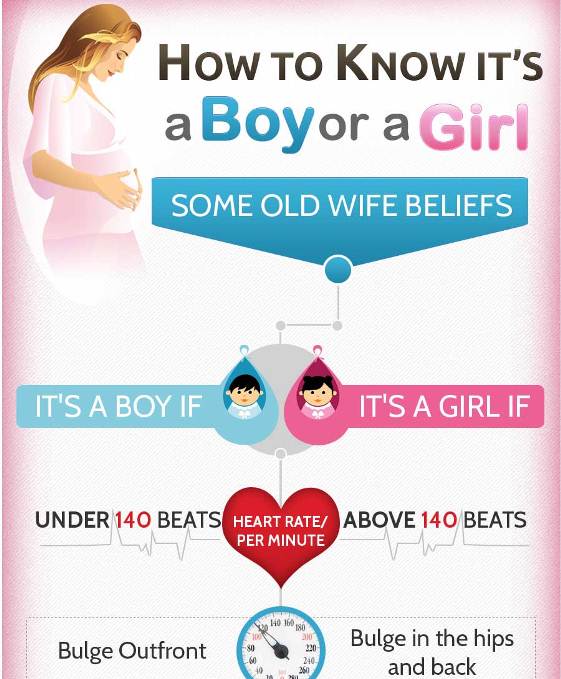 Source: thepregnancyzone
Related posts: