Making the decision to make your body better is the first step. The second step is working out exactly how to do it.
If you're new to training, you might not know the full lowdown on supplements.
Your body needs certain vitamins, minerals and chemicals to perform. From building muscle to extending performance, there's always something that the body needs to be the best it can be. This is where supplements come in.
This snazzy infographic by Predator Nutrition offers an easy to understand, no nonsense look at what supplements you need for whatever body type you are trying to attain. Getting the right supplements is important for attaining that desired body, whether you're looking to gain muscle, lose weight or put weight on.
It's also worth a look for established athletes and body builders. Keeping in the know-how about supplements and keeping your body in the right shape can be tough sometimes, but with the right stuff every minute of training goes that bit further.
(Click on the Image For Full View)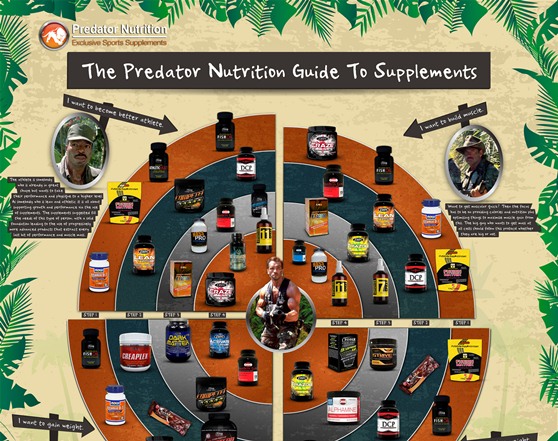 Source: predatornutrition
Related posts: