Dental Care and Your Health
Individuals and even some health care professionals remain unaware of the risk factors and preventive approaches for many oral diseases, and they do not fully appreciate how oral health affects overall health and well-being. Several recent studies have associated gum disease with other conditions and diseases such as respiratory, cardiovascular, diabetes, adverse pregnancy outcomes and breast cancer.
Source: dentalplans
The Effects of Poor Dental Hygiene on Your Body
Not taking care of your teeth can lead to more than bad breath, including heart disease, stroke, diabetes, and more. But studies have shown that less than ½ of all Americans floss on a daily basis, and 34% did not visit a dentist at all last year. Lack of regular brushing and flossing leaves small food particles wedged between the teeth that collect bacteria and emit chemicals, like hydrogen sulfide-the same compound that gives rotten eggs their characteristic smell.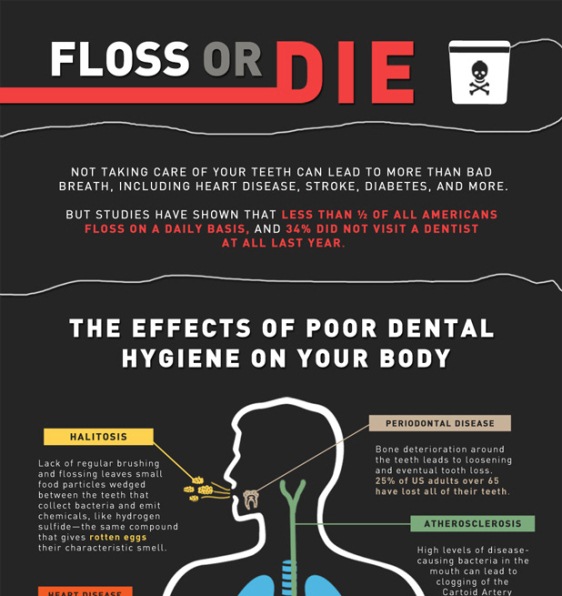 Source: yourlocalsecurity
The Horrible Effects of Bad Teeth
Bad dental hygiene isn't just bad for your teeth; it can harm your entire body. Most people already have chronic gingivitis by the time they're children, so keep flossing and brushing to prevent the onset of these 14 bad-dental-hygiene-induced ailments.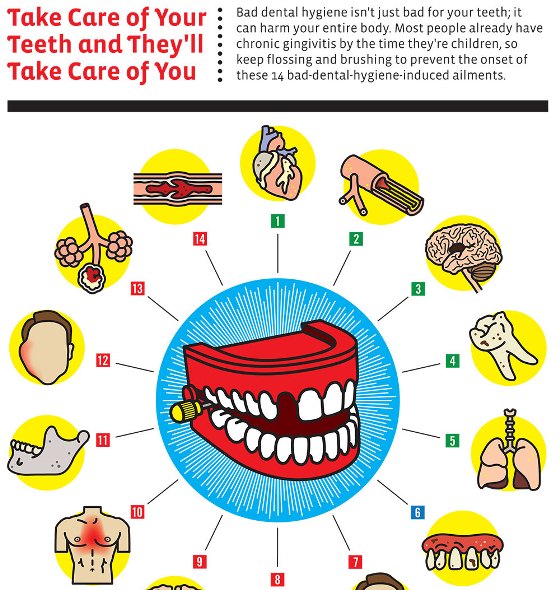 Source: medlineplus
The Ultimate Guide to Oral Health
We've been lectured about daily brushing and flossing since grade school, but are those the only habits necessary to keep a healthy mouth? Oral health is a key factor in maintaining overall wellness. Long-term good hygiene habits keep pearly whites sparkling, bad breath in check, and prevent more painful issues from surfacing in the first place.
Source: greatist
Oral Health and Overall Health
30% – 50% of American adults have at least mild to moderate gum disease. 5% – 15% of those have a more serious gum disease. Periodontal disease increases inflammation and make it more difficult to control diabetes. 95% Americans who have diabetes also have periodontal disease.
Source: 1dental
Why Dental Service Organizations are here to Stay
Dental service organizations are growing in size and scope around the country. The trend mirrors the growth of other industries that have seen group practice models succeed. So what's all the fuss about? We take a look at why it pays to be a part of the whole.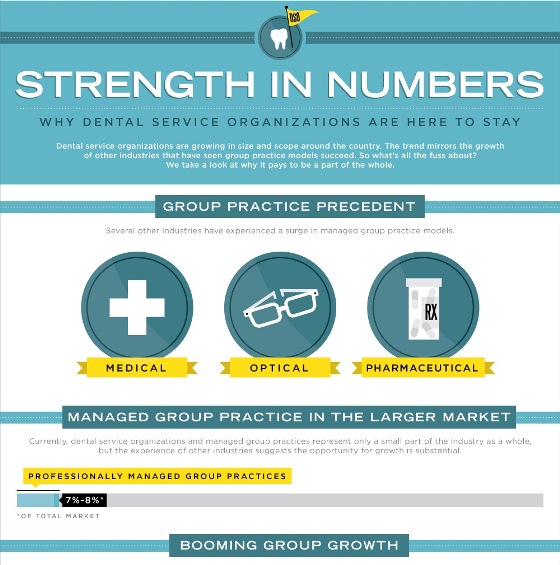 Source: dentalcarealliance
The High Costs of Life or Death Dental Care
Dental and oral diseases have been identified as part of s "silent epidemic" in the United States. And a disturbing and costly trend is emerging-now, more than ever, Americans are visiting the emergency room to treat routine dental problems. A number of factors contribute to this worrisome trend, including a deficiency of dental insurance coverage and a lack of proper mouth-care initiative on the individual's part.
Source: frugaldad
How Well Do We Take Care of America's teeth?
Despite the fact that dental health is so important, too many people in America lack dental coverage. This is a look at how many children have dental coverage, and how many adults choose to make sure their teeth are insured.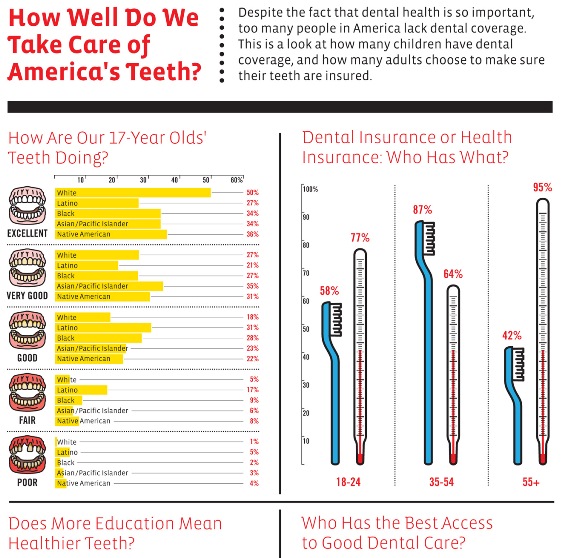 Source: centersfordiseasecontrol
Do Your Teeth Define Your Personality?
A smile can ease one's mind, show empathy, illicit laughter, and even foreshadow an act of deviance. While we all know how to read smiles and gauge their meaning, the real secrets lie in the teeth behind the smile. Did you know different teeth often suggest personality types?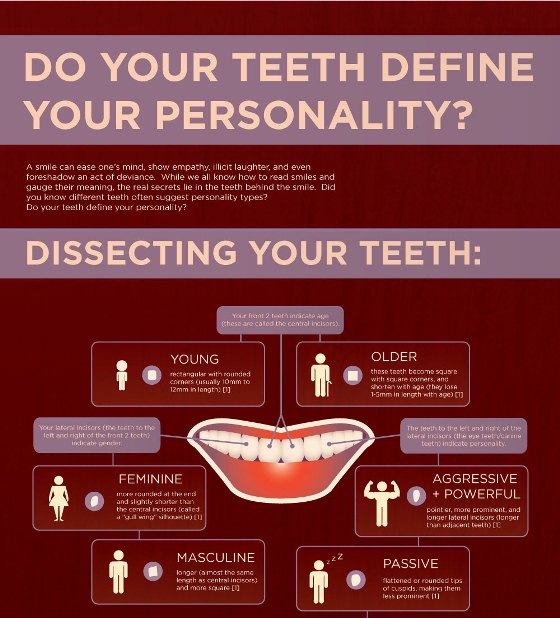 Source: carrington
Kanye West and hid Diamond Teeth Controversy
Living up to his rock star persona, Kanye West is causing more than just a stir with his brand new set of diamond teeth. Did he really have his bottom row plucked and diamonds implanted in their place? Or does he want people to believe he did? We weigh the arguments.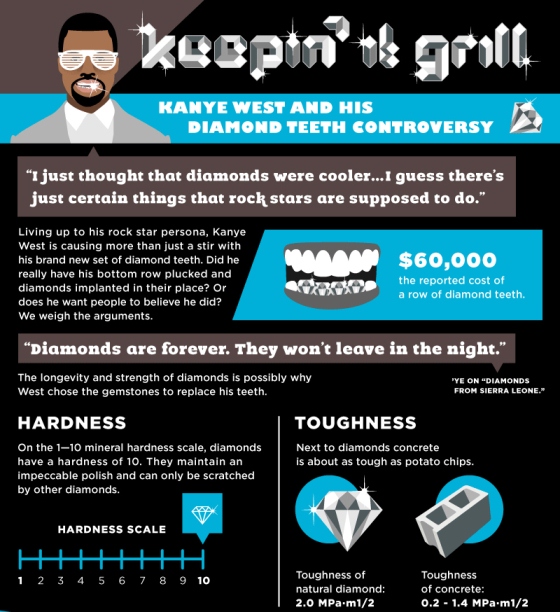 Source: styleite
Related posts: