Vaginal dryness is the lack of vaginal moisture. It's considered as one of the many symptoms of menopause as well as hormonal fluctuations. However, It isn't limited to older aged women but can also occur at any age from a number of different causes.
Women experience natural lubrication. Natural lubrication is essential in keeping the vagina healthy. However, when faced with this problem, we often find ourselves clueless as what to do in the situation. This may also because of the lack of discussion on this issue, despite the serious complications it poses when left ignored
In an effort to remove the stigma surrounding this common problem, Lubezilla devised an infographic that discusses everything you need to know about vaginal dryness.
(Click on the image for full view)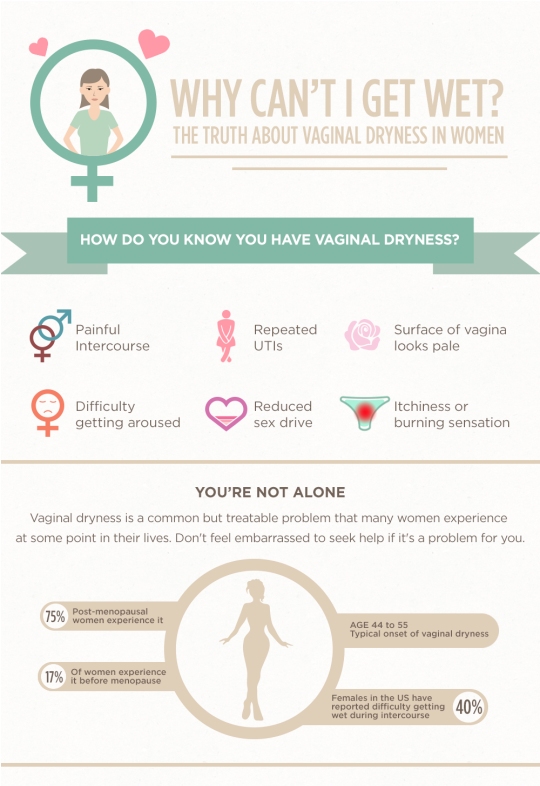 Source: lubezilla
Related posts: