In the most recent Infographic Elika Real Estate has been able to present the latest statistics and survey data on people's views about Buying Vs. Renting a house or an apartment. See the change in mortgage rates over the period of time since 1986. Compare the advantages and disadvantages of both buying and renting a house or an apartment. You can also see the top reasons to own a house, and what percentage of people said that buying a home was the best investment they ever made. Analyze the increasing percentage of renters that are planning to buy a home within the next two years, and see how this number has been changing since 2011.
"First Time Home Buyers Guide", a comprehensive PDF guide that explains all the requirements in detail, is available to download for free on the Elika Real Estate website. Also find free resources on mortgage rates, mortgage calculator, and mortgage requirements. See the comparison between the percentages of people using various media to find a home.
We have also collected data from various sources to present to you the overview of the state of the real-estate market in the following areas: 1) Asking prices on homes for sale, 2) Construction starts, 3) Existing Home Sales, 4) Delinquency & Foreclosures.
 (Click on the image for Full View)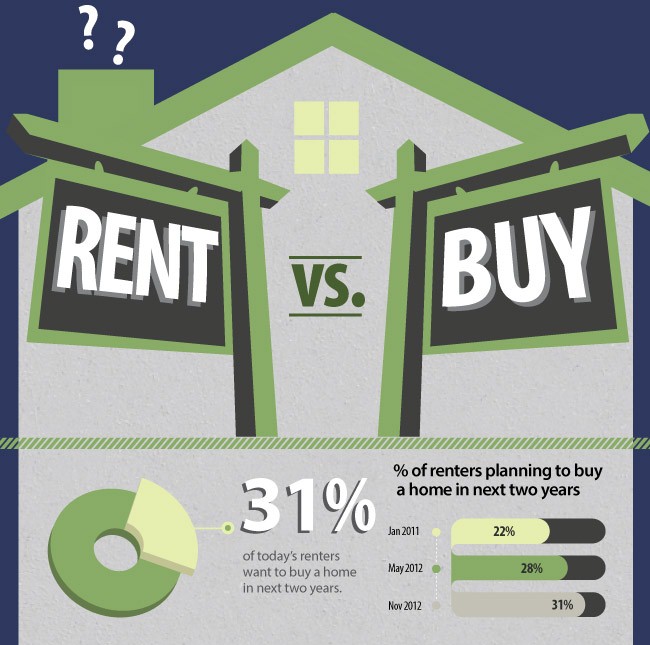 Source: Elika Real Estate
Related posts: