A car is a valuable asset and is one that should be kept in as good condition as possible while in your possession. There are a number of reasons for this. Firstly, keeping the car in good condition will mean that you will prolong its life therefore saving you money in the long run. Secondly, it will add to the resale value if the appearance of the car is well maintained and thirdly, your car will be a source of pride for you if it looks well.
There are a multitude of outlets out there that will clean your car for you and will do so really comprehensively. However this will come at a cost. Professional cleaners and valet shops offer great service but can be really expensive and hit your pocket hard.
Sometimes it is necessary to get the professionals in to tackle your car if you have a specific issue like a bad spill of something like petrol inside the car. However there are a number of ways you can clean the car yourself using everyday household items or items that are readily available in the local shop or supermarket.
This infographic covers this topic and outlines some specific ways of getting rid of particular stains or dirt issues. It also gives some tips on how to clean the vehicle while covering most aspects of the car. As alloy wheels are a focus on a lot of cars there is a specific section on the infographic dedicated to the cleaning of them.
(Click on the image for full view)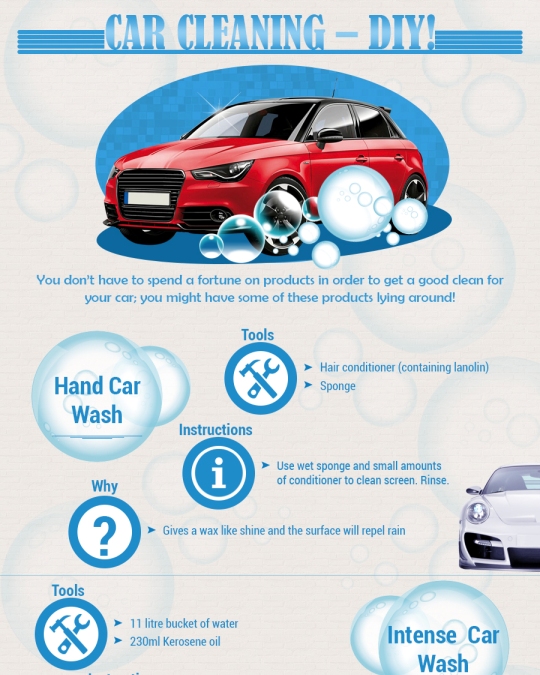 Source: smf.ie
Related posts: