Louisiana is one of the southern most states in the U.S. Home to various cultures, languages, swamps, marshes and wildlife, Louisiana is the 25th most populated state in the nation. With its diverse makeup, Louisiana is literally a state where anything can happen.
The crime rate here spans to 35 crimes per square mile; making it one of the fifth top most dangerous state in the United States. Annually, about 163,000 property crimes are reported and police only resolve about 13 percent of all informed incidents. Were your Louisiana home to be burglarized, you look at losing approximately $2,200 in property damage and stolen items.
Home invasions are an expensive and traumatic ordeal. Victims feel violated and uneasy in their own homes. With ADT Louisiana Security, you ensure your home and family's safety. Peace of mind mean a lot day in and day out—when you know that our home monitoring system have you covered 24/7. Don't become part of the property crime statistic; it's not worth leaving things up to chance.
Keep danger at bay; ADT Louisiana Security provides the ultimate home protection. With our ADT monitoring systems, you'll be three times less likely to be burglarized. It's your call.
(Click on the image for full view)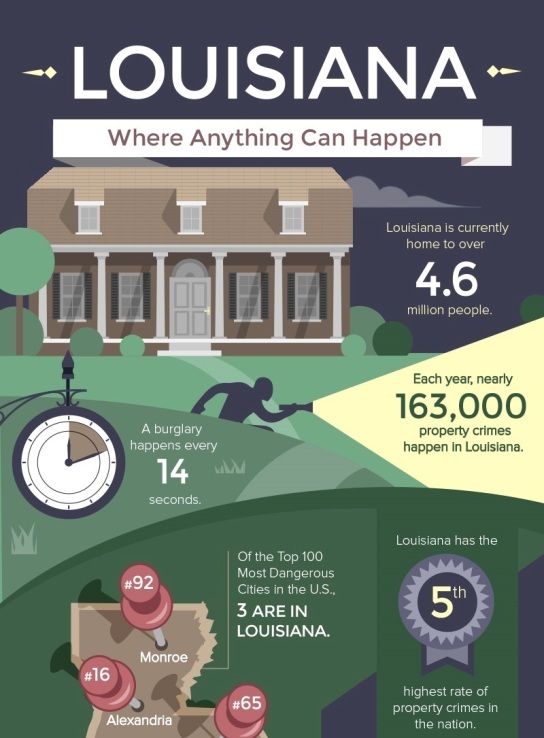 Source: addlouisianasecurity
Related posts: