What's your favorite type of horror movie? Is it perhaps something with ghosts, witches, demons, monsters or…zombies? Zombies have become a huge part of our popular culture. Everywhere you look, you can find zombie stories in graphic novels, books, TV shows and movies.
On Sunday evenings, devote Walking Dead fans crowd around their TV screens to see the latest update on The Walking Dead. No one knows who will survive on the show—not even the main characters are immune from being killed off. It's for this very reason that we have such a fascination with zombies.
The possibility of a zombie virus could potentially happen. And if it were to ever occur, a huge portion of the population wouldn't survive. Would you survive? And what about your loved ones and friends? What type of tools would you need to survive…and where in the world would you go?
Interestingly enough, there is real data that indicates which cities would be best equipped to handle this type of catastrophe. Some cities, like: Los Angeles, Miami, New York City and Chicago are locations that will be the first to fall. You'd want to avoid those places at all costs. Instead, you'd want to go to Seattle, Boston, Virginia Beach, Denver and a few others.
In terms of essential item that you should stock up on and collect, you'd best find the following: water, canned food, first aid kit, fire-starter kit, knives, guns, ammo, compass, flashlights, running shoes/boots, map and a few other survival essentials. Avoid hot spots like hospitals, police stations, churches, malls and department stores.
Just like you'd have to prepare for a zombie apocalypse (if one were to happen), the same is true of your home safety. Be ready for anything with ADT home monitoring. With 24/7 protection; 365 days a year, we'll help you keep your family and home safe.
(Click on the image for full view)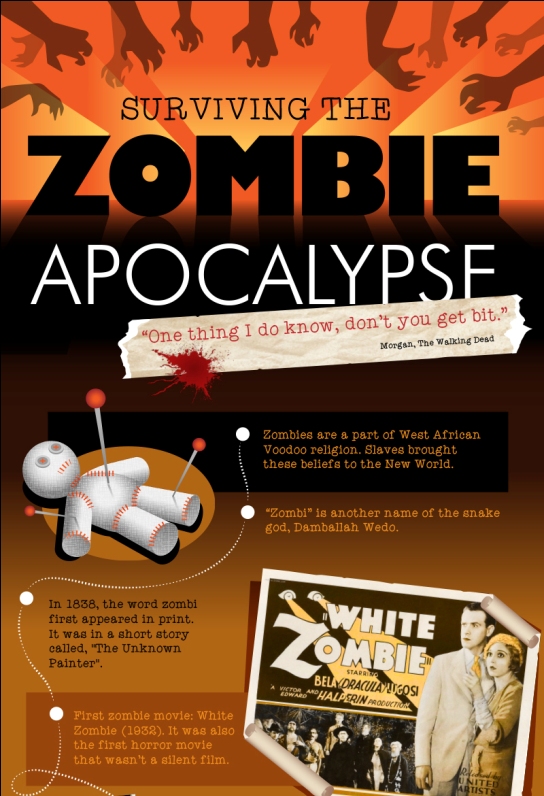 Source: choosehomesecurity
Related posts: