Wal-Mart is America's leading retail corporation and the largest retail outlet in the world. Wal-Mart is also the biggest grocery retailer in U.S. To keep up with the growing internet users, Wal-Mart has started its online store to allow the customers the convenience of shopping from their homes.
Wal-Mart has introduced free samples in their online website just like their physical outlets, for only the residents of USA. You can find a list of products from popular brands on the website. The list of available items keeps changing, depending on the stock. Make best use of the opportunity, by grabbing the products when available. This infographic specifies the steps that will help you in ordering the free samples online.
On the main page www.walmart.com, search for "free samples", select the product of your choice, fill in a form and submit it. You can choose from food items to personal care products. Your free sample may take four weeks to get delivered to you.
 (Click on the Image For Full View)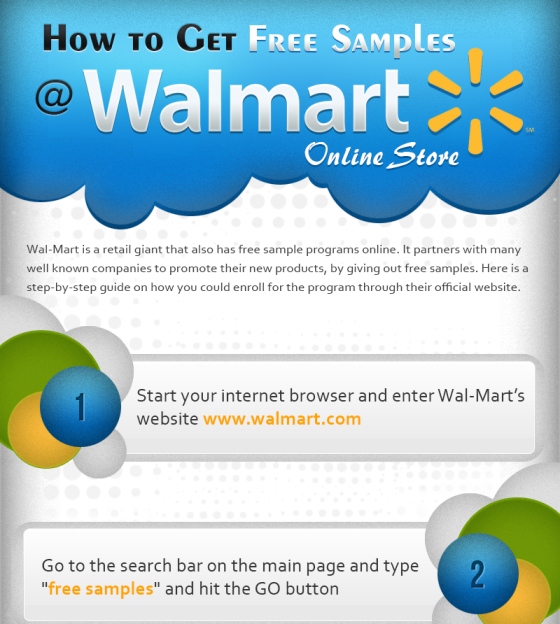 Source: sampe.net
Related posts: