Do Women Pay more when using Credit Cards?
Are low financial literacy rates hurting women more than men? A recent study by the FINRA Investors Education Foundation says yes. Turns out, a woman who understands less about their finances are more likely to engage in risky credit card behaviors than their male counterparts.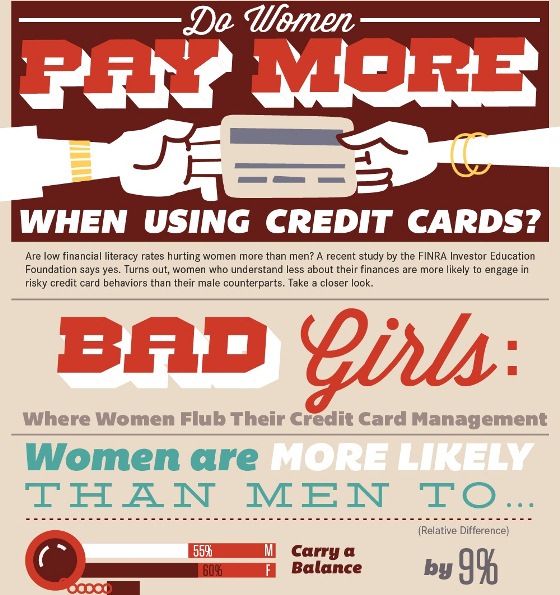 Source: creditsesame
Beauty VS Happiness
The global cosmetics industry is huge. Even in the face of tough economic times, people around the world continue to pour money into their appearances. The question is, is beauty the road to happiness? Are those of us who spend big on cosmetics any better off than the rest? Can good looks improve your satisfaction with life? Read on as we try to find out!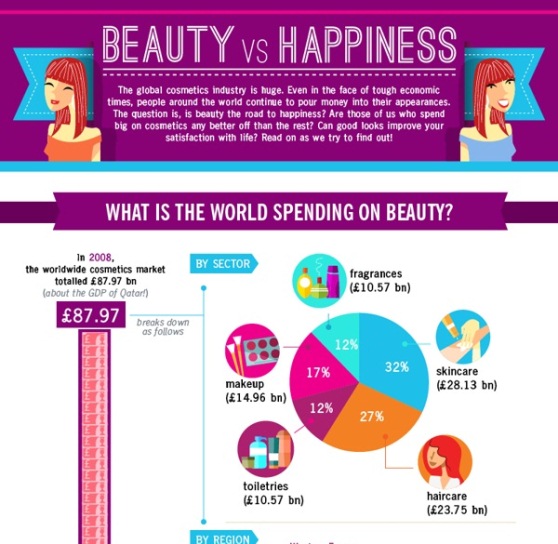 Source: feelunique
The Bachelor vs The Bachelorette Apartment
For both me and women, the perfect apartment involves careful consideration of furniture and décor. So what are some of the must –haves for the bachelor and the bachelorette pad to make their apartment both functional and stylish?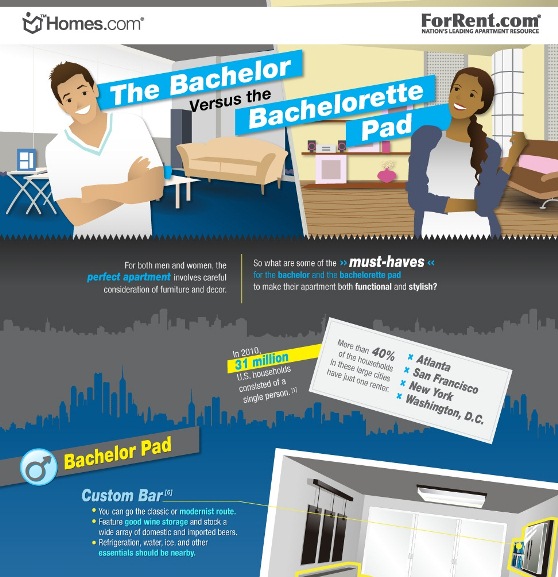 Source: forrent
Girls Education: Why it Matters?
Around the world, girls face barriers to education that boys don't but when you educate a girl, it creates a lasting impact on families, communities, countries, and the world.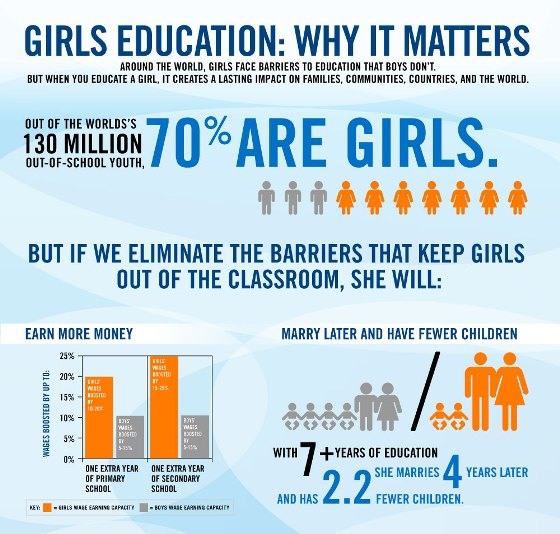 Source: takepart
Bad Girls of Prohibition: Lawless in Theaters
Meet Maggie and bertha, close allies to the bootlegging Bondurant Brothers of lawless, as well as Bonnie Parker and Helen Morgan, two of the most infamous females of the prohibition era.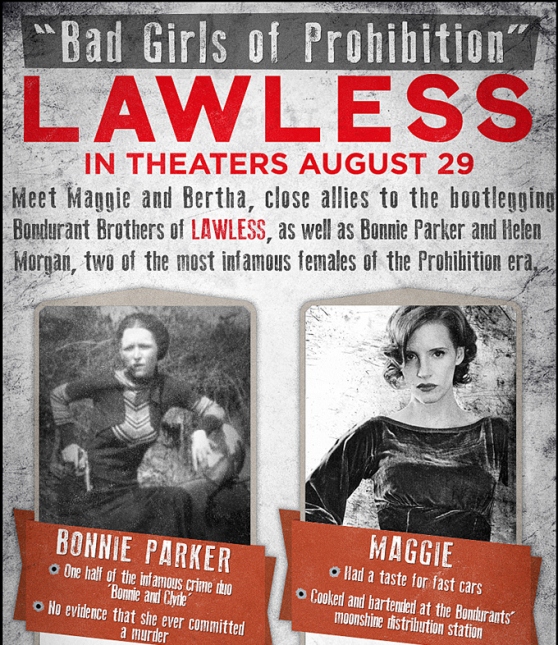 Source: lawless-film
Related posts: