It is interesting to notice a majority of women being concerned that their vagina are too tight or too loose, and the increasing amount of men troubling women on that subject without actually questioning their own size!
The concept of tight or loose vagina is in fact just a misconception build on beliefs and myths. Most people trust that 1) the virgin vagina is extremely tight, 2) Small girls have a tight vagina, 3) frequent sex loosen vagina, 4) ALL men prefer a tight vagina, and at last but not least 5) childbirth loosen a vagina.
But what if, these beliefs are just myths?
Through research, sex and health classes and even a stage play performed by the savviest actresses and showcased around the world most people get that there's a lot of misinformation out there but there are some myths and even negativity surrounding the beautiful female body part that the magical vagina just can't shake!
(Click on the image for full view)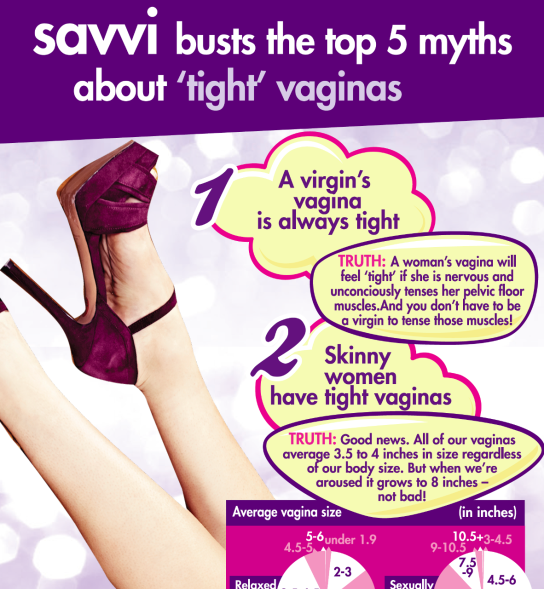 Source: savvi.com.au
Related posts: