DJing has been pushed further into mainstream music thanks to artists like Skrillez and Audrey Napoleon. Obviously, aspiring DJs have to take inspiration from somewhere yet it's still challenging to learn how to spin like a pro.
Your commitment to DJing has to start somewhere so why not start with the gear that will end up being the catalyst for your creativity.
Djing in the digital age doesn't require one to invest heavily in vinyl records or heavy equipment, though you will need a decent computer, related software, and a few types of hardware pieces to truly get going. The following infographic entitled "First Time Spinner | A Beginners Guide to DJing" takes into account what type of hardware and software aspiring DJs should invest in.
(Click on the image for full view)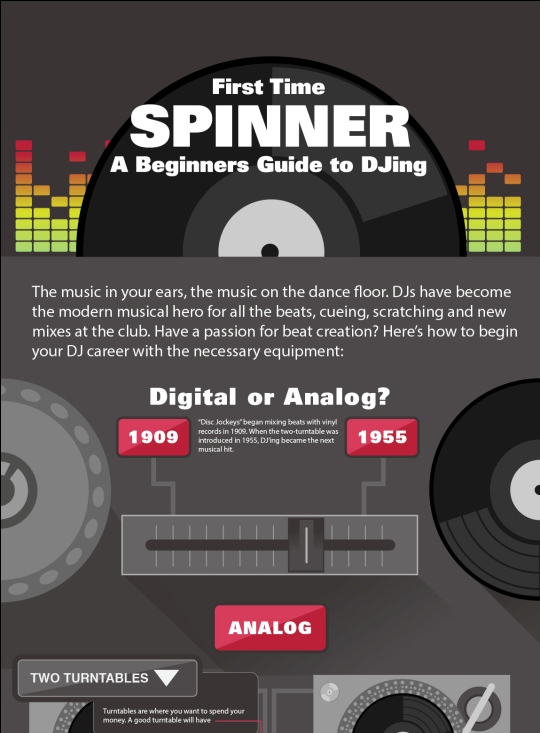 Source: idjnow
Related posts: