Get The Most From Your Music highlights the rapid paced evolution of music media – from Thomas Edison to iTunes and everywhere in between. It traces the transformation over the last 100 years, from when we couldn't even record or reproduce music for the masses, to the digital age where music can be consumed anywhere in the world on a myriad of electronic devices.
It's amazing to think that not much longer than a decade ago, the idea of MP3s or listening to music without a physical CD, cassette, or record was virtually non-existent. Digital music albums are increasingly the medium of choice. In fact, if you include all of the individual digital tracks sold at a 10 track to 1 album ratio, digital is the more popular format. And many people are buying their favorite tracks they like off an artist's album and choosing to forego the rest of the album, valuing the single more than the entirety of the album. But this leaves us thinking…is there something missing with the digital music experience?
With Get The Most From Your Music, you'll find fun facts about music history, stats on the average user's iTunes collection, a rundown of the recent vinyl resurgence, and more!
  (Click on the Image For Full View)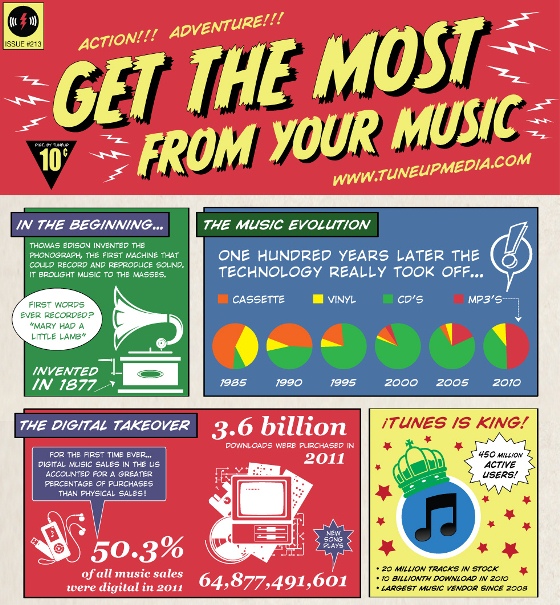 Related posts: