There is no student who was able to avoid writing. No matter what type of writing it is (an essay or a review), it always makes students confused about the topic, the structure of this paper, ideas what to write about, etc. Paper writing becomes much easier when you perfectly know the rules of what your essay should look like.
This easy-to-understand infographic will make everything clear at once. Just check and try to remember 4 most important aspects to follow when it comes to paper writing.
An essay itself consists of 3 parts: an introduction to name a problem and all points you'll talk about, a main part to describe all pros and cons of the problem given, and a conclusion to summarize everything you've told about. But there is also the 4th aspect which goes first actually: an idea what you will write about and how you will do that. Often it happens that you don't need to come up with an idea because it is given by your teacher already. In this case everything you need to to first is to think over the problem and understand what you will tell about it actually. Also try to remember about a language you write your essay with: there is no need to use difficult words – no one wants to read it with a dictionary.
(Click on the Image For Full View)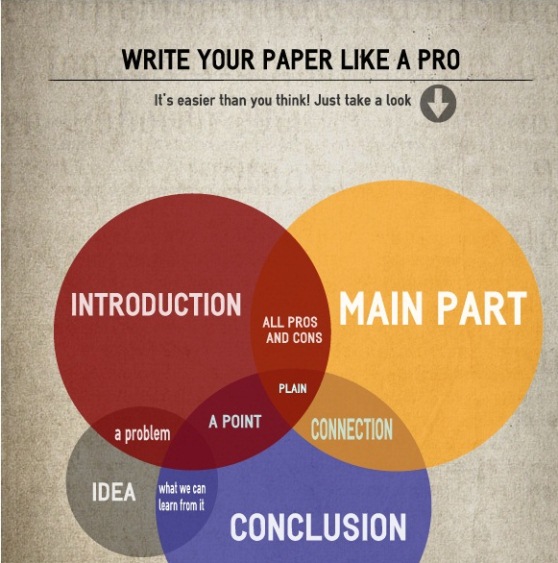 Source:
writing-help
Related posts: