Personal Injury Claim Guidelines' is an effective and informative infographic created by expert designer of Clearwater Solicitors (law firm in UK). In UK every day thousands of people face mild to serious injuries in different types of accidents. Many people are unaware of their right of making a compensation claim or they are reluctant to getting into the complexities of claim procedure.
Basic purpose of this infographic is to inform people about different types of injuries, and simple process of making a claim. It is not very difficult to make a claim and to win a compensation of your desire with the help of an expert personal injury solicitor. So, if you have had suffered serious injury which was not your fault then you must make a claim to cover your pain, sufferings and financial losses.
Making a personal injury claim without assistance of solicitor can end up with failure of claim or less amount of compensation received. Personal injury solicitors are expert in dealing with each type of accidents and related injuries. Your solicitor can guide you effectively about your case and its strong and weak points. A specialist solicitor has ability to highlight those aspects which could increase the chances of winning a claim.  You may not have to worry about proceedings of your case as solicitor is there to handle all complexities of claim procedure. At the end you may get satisfactory amount of compensation with the help of injury solicitor.
 (Click on the Image For Full View)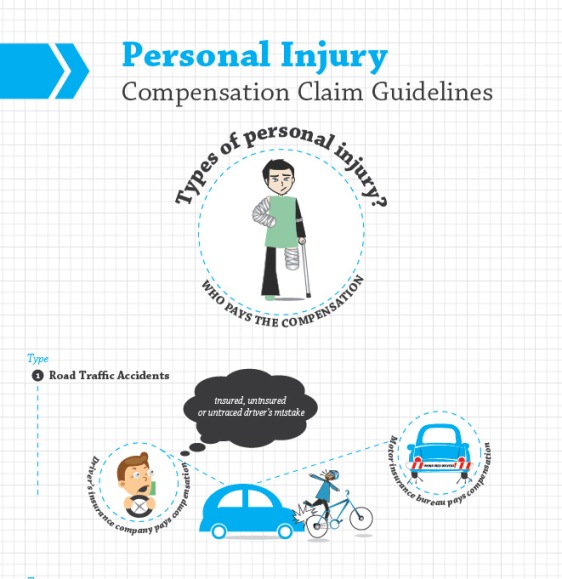 Source: clearwatersolicitors
Related posts: