"It's no surprise that being the victim of a crime is a harrowing experience. Due to its nature, burglary can be one of the most traumatic, as it involves a severe invasion of one's private space. Depending on the exact circumstances, the psychological effects can be deep-rooted and long-term.
Home security company Verisure interviewed 500 victims of crime in order to better understand the psychological effects of burglary. Specifically, they looked into how the burglary occurred and the feelings victims have after a burglary, including how children feel and react to being victims of this crime.
One of the biggest issues surrounding burglary is the effect it can have on children. As children are more vulnerable to trauma, they may not even have to experience the burglary itself to sustain psychological consequences.
In fact, it's possible for kids to be traumatised simply by their parents' reaction. This is because reaction to trauma by parents is a key factor in how children cope with these situations. As over half of those surveyed with children under 10 felt scared for their child's safety after the incident, parents must assure their own psychological health, in order to minimise the impact on their children."
(Click on the image for full view)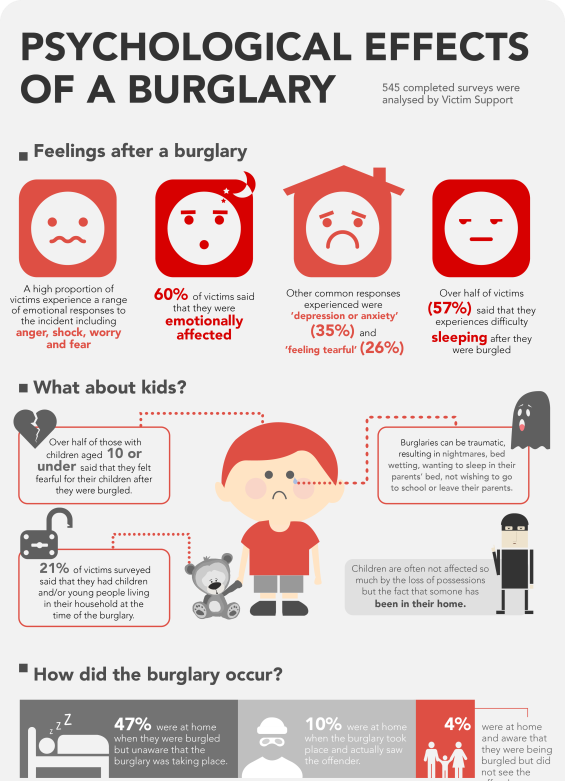 Source: verisure
Related posts: