In honour of our eye-catcing UNIC mini spider cranes, our new infographic presents some fascinating facts about our favourite colour – red!
Red symbolizes power, victory, love and joy in different cultures around the world. Representing good fortune in China, red has proved to be a very lucky colour for our miniature machines. UNIC mini cranes are the world's smallest and strongest mini cranes and have been used to build skyscrapers, glaze stadiums and even work underground.
UNIC Cranes Europe, part of GGR Group Ltd, is the European distributor for Furukawa UNIC (Japan), specializing in the supply of mini spider cranes across 27 European countries. UNIC mini spider cranes are compact enough to fit through a standard doorway making them ideal for lifting in restricted access and confined working environments.
(Click on the image for full view)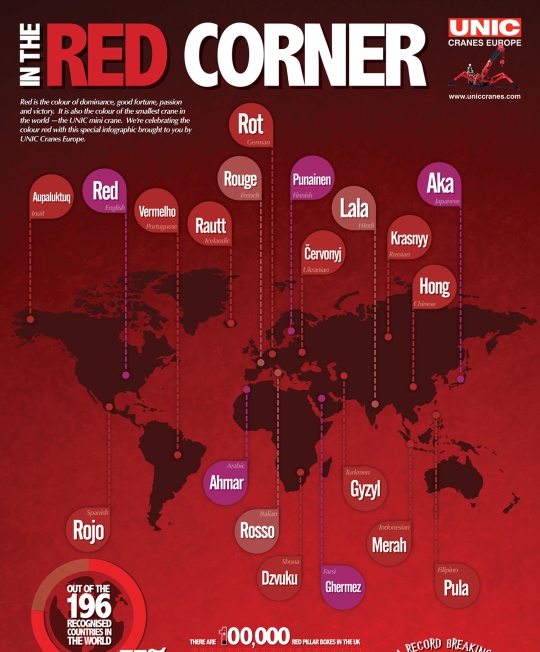 Source: uniccranes.com
Related posts: