The details of various myths related to tenancy agreement are given below.
One of the main myth that people have is that property cannot be rented without the signing of the tenancy agreement but the fact is that it is the landlord who decides that whether there will be signing of the agreement or not. The agreement is only a guideline and is not legally mandatory.
Another myth is that the renewal of the agreement is mandatory before the expiry but the fact is that the tenancy renewal is not a legal requirement. People generally feel that the tenancy agreement should be valid for a period of at least 6 months but in reality this was applicable only till February, 1997 but does not hold true now.
Another general myth of the people is that only letting agents are allowed in order to draft the tenancy agreements. But in reality, there is no legal guideline that states that the agents can only create the agreement. The tenancy agreements need to filled in only by the qualified professionals is another myth by the people but in reality it is not so. People also feel that any clause can be permitted for the inclusion in the tenancy agreement but in reality the clauses are governed by the Unfair Contract terms Legislation.
 (Click on the Image For Full View)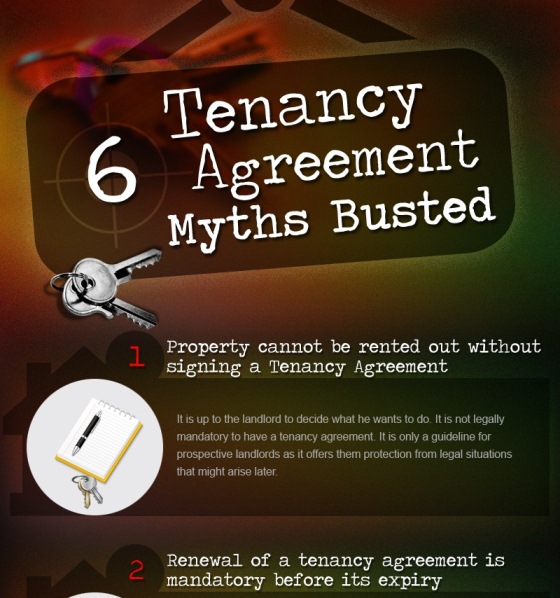 Source: agreements
Related posts: