This year's 2016 presidential election has been a tough, even race thus far. Hillary Clinton and Donald Trump remain neck-to-neck as the campaign trail continues on. It'll be interesting to see who will win; each nearly opposes the other's stances in almost every way.
Whether it's foreign or domestic policy, immigration, the economy, education, etc., you can't have two candidates that are any more different. A lot can happen between now and November, so come Election Day, the winner will certainly be a surprise.
Regardless of your own political viewpoints, history is full of surprises. There have been elections that could have gone completely differently, like when a candidate won the popular vote, but still lost the election (an example of this is when Al Gore lost to George W. Bush in 2000). This infographic explores a bunch of history's political surprises—many of which surround our own former leaders.
(Click on the image for full view)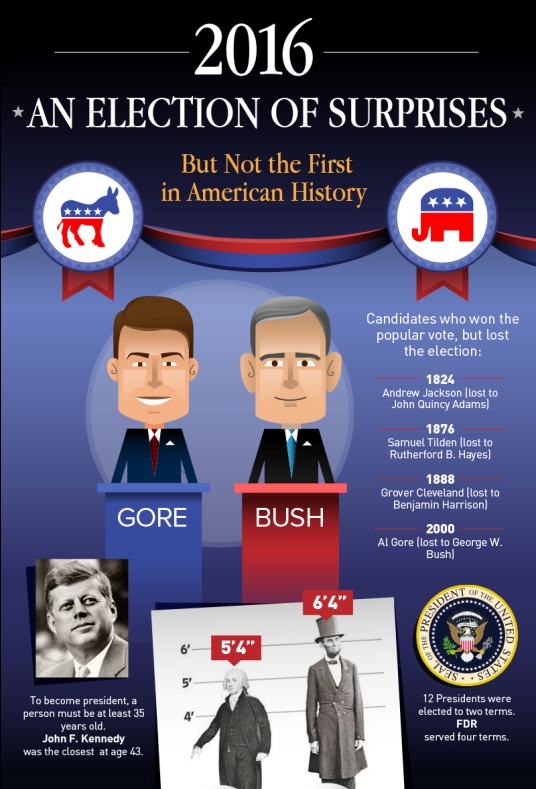 Source: homesecurityteam
Related posts: