Are you looking for a job? Common mistakes that you should avoid in resume and job hunting.
Spelling mistakes on resume. You don't get a second chance to make a first impression and a fun email address for example ilovegirls@gmail.com.
Not including a cover letter or email. Always use this to explain your interest and as a way to sell yourself quickly. Dirty or messy hair, your personal hygiene really does make an impression. Remember you must show your human side and smile.
  (Click on the Image For Full View)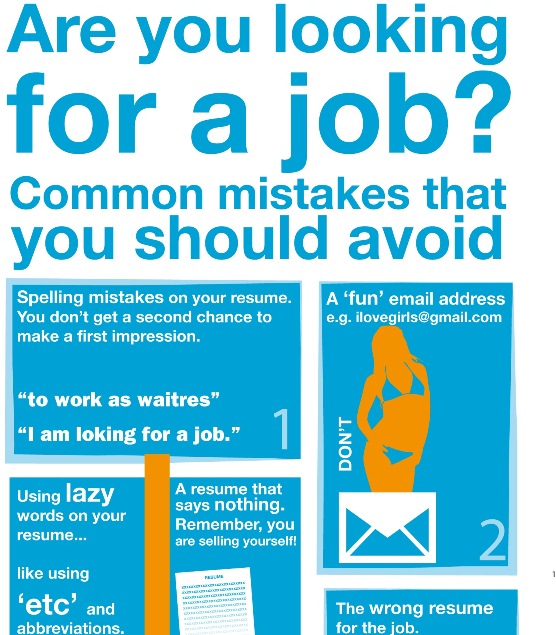 Source: gostudy
Related posts: