Magento 2 is here, and one day it will replace Magento 1.X. So it is high time to think what this new platform can offer you, which new settings have appeared there and how it will help you to achieve your sales goals.In the infographics below you will find those tools that are useful for search engine optimization in Magento 2.
We all know that most CMS systems have certain flaws when it comes to built-in SEO settings, like absence of control over canonicals or default 302 redirects instead of 301 ones. Fortunately, developers of Magento 2 have considered many flaws of the previous platform as well as feedback received from the community and have made many great improvements.
For example, now one can save time on writing unique titles and meta descriptions for product pages by using special templates – Fields Auto-Generation – found in Magento 2 admin panel. What is more, a merchant can edit a robots.txt file and an XML sitemap from the admin.
The infographics in this post is a full overview of Magento 2 SEO settings, it also enumerates pros and cons of each setting and shows where each of them can be found by a site admin, quite handy. You can even save the image for further reference and use it when needed.
(Click on the image for full view)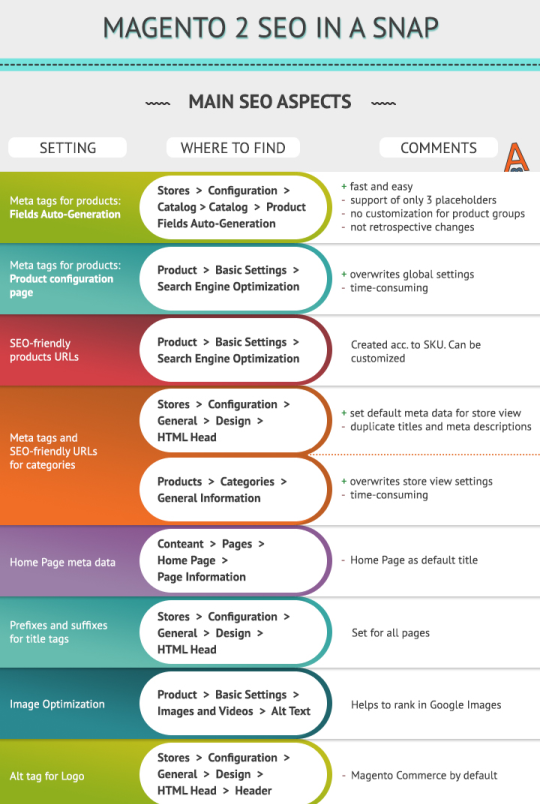 Source: amasty
Related posts: