Did you know that franchising is a 2.3 trillion dollar industry? Investing in a franchise business continues to become increasingly popular. Owning a franchise is a great career to have—you get to be your own boss and also be an integral part of a company you are genuinely interested in.
Countless brands have franchises across the world, so there are plenty of opportunities out there! With a franchise comes established brand recognition, a proven business model and a helpful support system. Sounds great, right? On the other hand, effectively completing a marketing strategy for this type of business can be challenging to say the least.
Franchisees need to implement creative search engine marketing campaigns for the success of their digital marketing and their business as a whole. There are several unique challenges associated with this type of marketing campaign. The franchisor prefers to stick to brand standards while the franchisee desires a little marketing creativity.
Both the franchisor and franchisee need to find common ground for the sake of the business. NetSearch Direct believes that it is best to hire an experienced marketing vendor to meet the goals of both sides, which in turn, helps the franchise business itself to thrive.
(Click on the image for full view)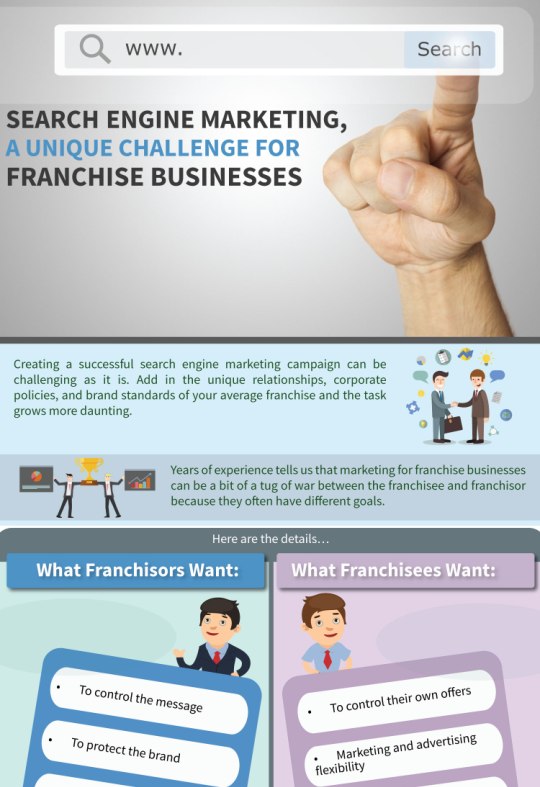 Source: netsearchdirect
Related posts: