"An average of 92% of internet uses use search engines to find their goods and services online."
We are an SEO Company that eat, live and breath search. Search is at the core of who we are as a Digital Marketing agency – it's where we began, and where we continue to lead and evolve our practice as the Search industry shifts.
Search Engine Optimization (SEO) continues to present rich opportunities to reach people at the very moment they're seeking. But the fight to stay relevant and well-placed within the search engines such as Google is becoming more challenging as the engines evolve and socialize the search experience through data integration with networks like Facebook, Twitter and now Google. We know as an SEO Agency the top 3 positions on search engines receive the large majority of all search engine traffic. As leaders in Search Engine Optimisation (SEO) our SEO services teams will expertly navigate your brand to the top of the search pages and build the technology that will power the search programs of the future.
(Click on the image for Full View)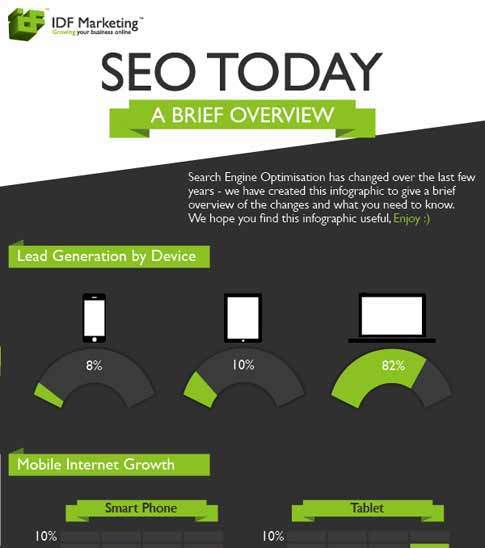 Source: idfmarketing
Related posts: