Author Rank
One of the trends that marketers can use is Author Rank. This is done by first creating an article that has a very good content, then claiming authorship of that said article and then sharing it with the use of Google Plus and other social networking sites so others may read about it and share it to others. In this manner, authors are then ranked by the factor of engagement of their article's content.
Content Marketing
The next trend marketing specialist can look into is Content Marketing. Here they can do lead generation, earn back links naturally and in return, increase traffic of their websites. As shown in the infographic, businesses to customer marketers are utilizing content marketing while 91% of business to business marketers utilize the tool also.
Social Media
Using sites like Facebook and Twitter can be a great marketing strategy for your business. Tweets that promote your product can be very useful as well as stories that are sponsored will result to a better engagement on the part of the user.
Mobile Marketing
With the number of mobile phone users nowadays, it is perfect for marketers to advertise through these mediums. Since 64% of time spent on the mobile is spent on apps, it is advisable to advertise through them.
(Click on the Image For Full View)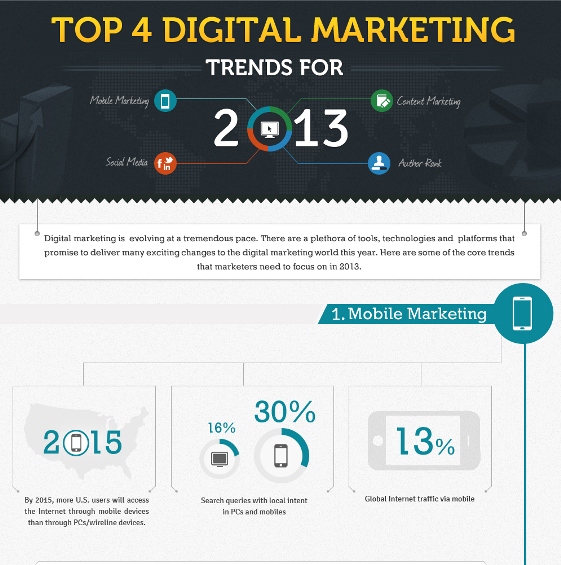 Source: dotcominfoway
Related posts: